A Culinary Journey is about...
W

hy At-Sunrice?
Unique Study and Work Pedagogy

Overseas Industrial Attachment

Corporate Sponsorship

Administration and Application Fee Waiver

Awards and Accolades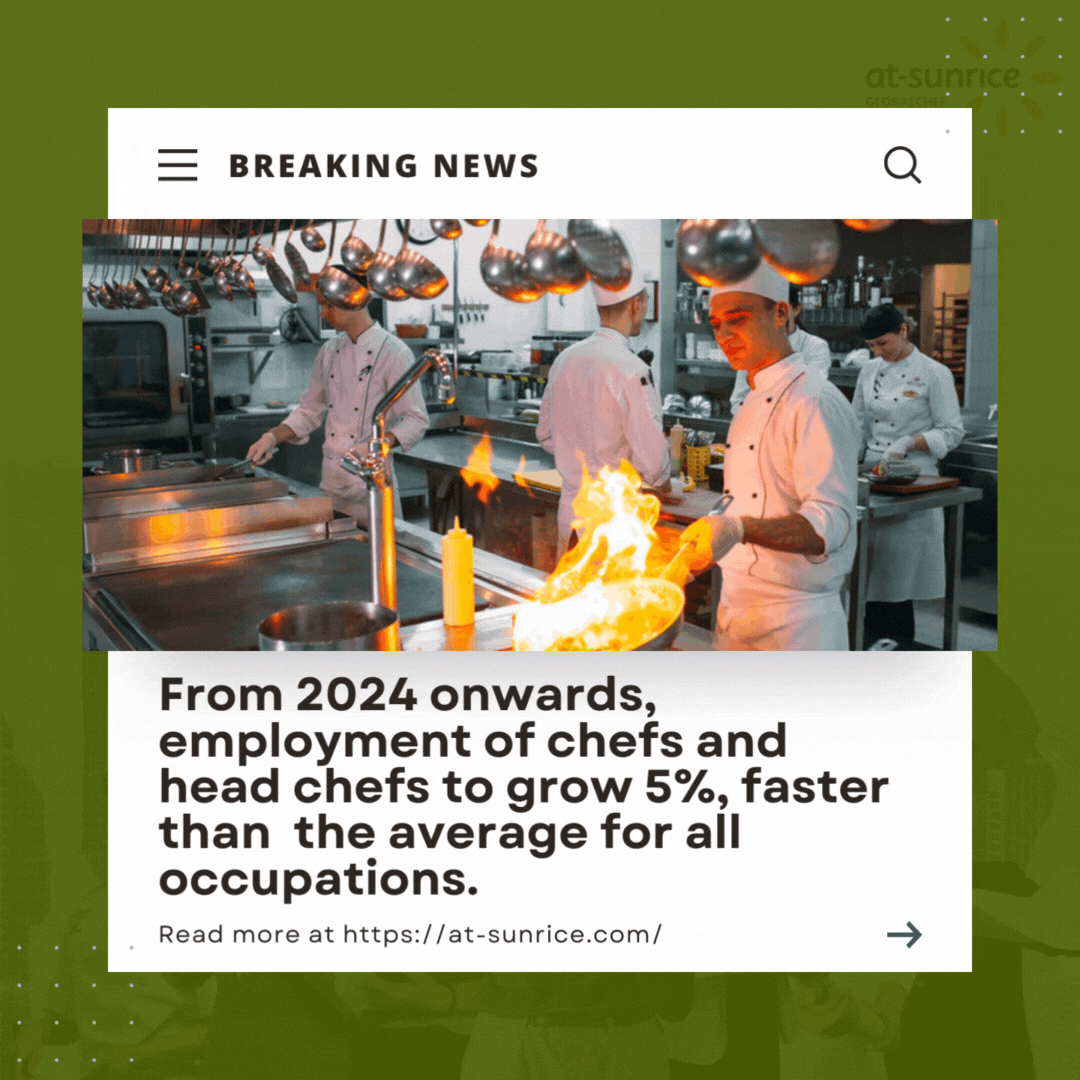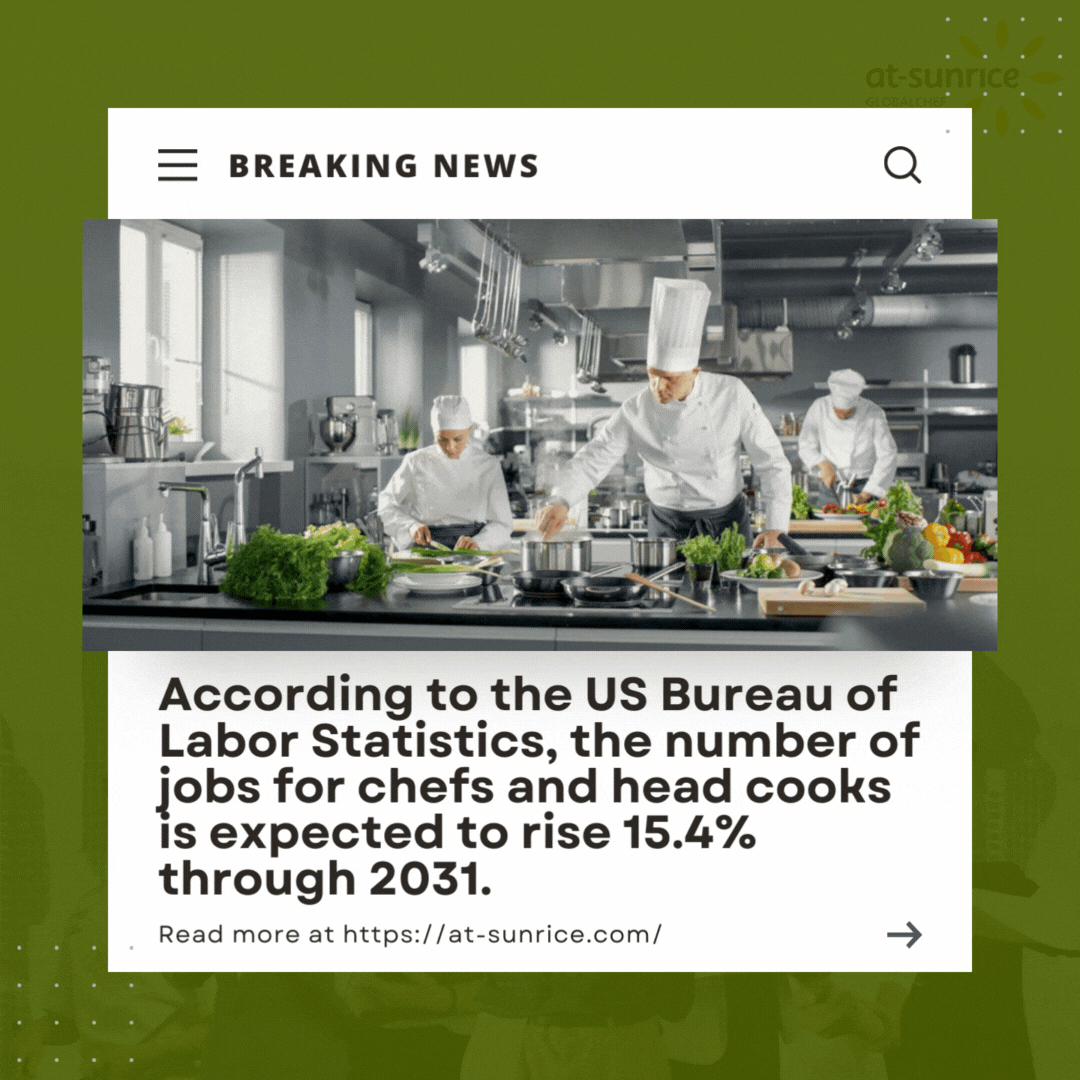 Skill up with

up to

90% SSG Funding*
Receive up to 90% funding* from SkillsFuture Singapore when you skill-up with our 18-month Diploma programmes! Find out how you can do so at our Open House!
*For eligible participants. Terms & conditions apply.
Save up to $800 on Administration and Application Fees, a limited-time offer exclusively on the day of the event!
Chef Alpin Reyner
Indonesia
Chef Raju Karthikeyen
India
Join our Open House to
be a Navigator not just a Chef!
Have you ever dreamt of taking your passion for food to the next level? Our Open House is your gateway to a world of endless culinary possibilities. Whether you're a seasoned chef or just starting your culinary journey, we have something exceptional in store for you.
📆 08 October 2023 (Sunday)
📍 At-Sunrice GlobalChef Academy
28 Tai Seng Street, Level 5
Singapore 534106
Programme Highlights
At-Sunrice Programme Sharing
Consultation
Attractive Goodie Bags to grab!
Registration is free.
For those unable to join us in person, we're hosting a Virtual Open House, with a live telecast on our Instagram account so you can be part of the action from anywhere in the world! 📱💻
Follow us on Instagram to stay updated!

Join At-Sunrice, Singapore's premier culinary institution, and be equipped with knowledge and skills to level up your culinary and/or baking game professionally.
18-MONTH DIPLOMA PROGRAMMES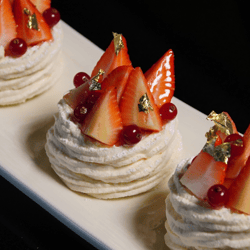 Pastry & Bakery
Ideal for aspiring chefs with a passion for bread and pastries, a motivation to excel, and dreams of a global career in fine dining.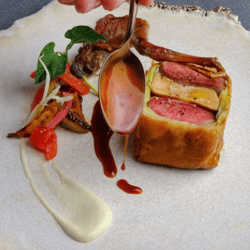 Culinary Arts
Ideal for aspiring chefs with a passion for cooking and service, a motivation to excel, and dreams of a global career in fine dining.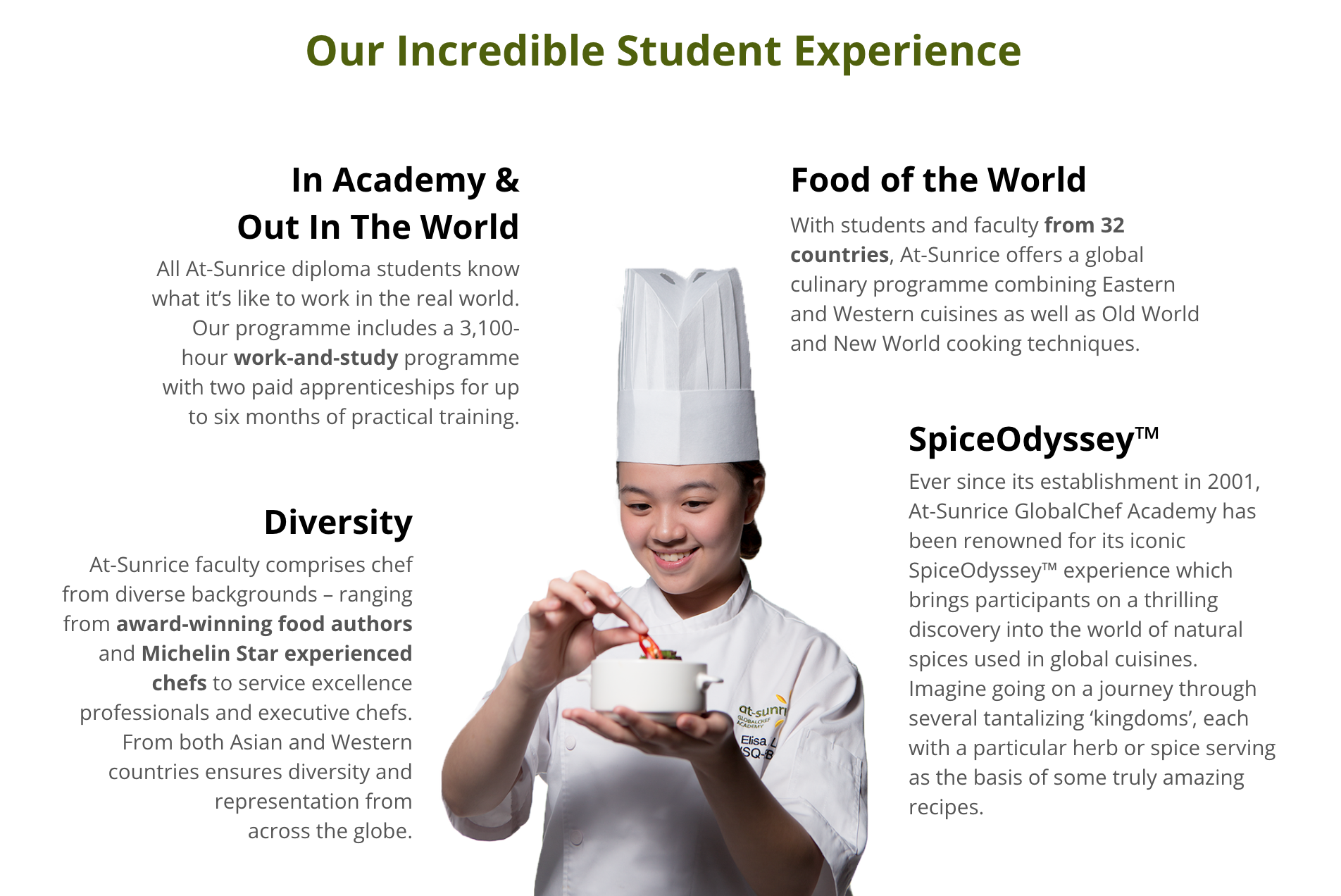 Rated the best Culinary Academy, Year-on-Year*!
Recognised as the "Best Private Education Institution for Culinary Arts" by JobsCentral from 2016 to 2019, At-Sunrice combines rigorous education with access to industry leaders to ensure success for aspiring chefs and food entrepreneurs.
*Awards discontinued in 2020 and 2021.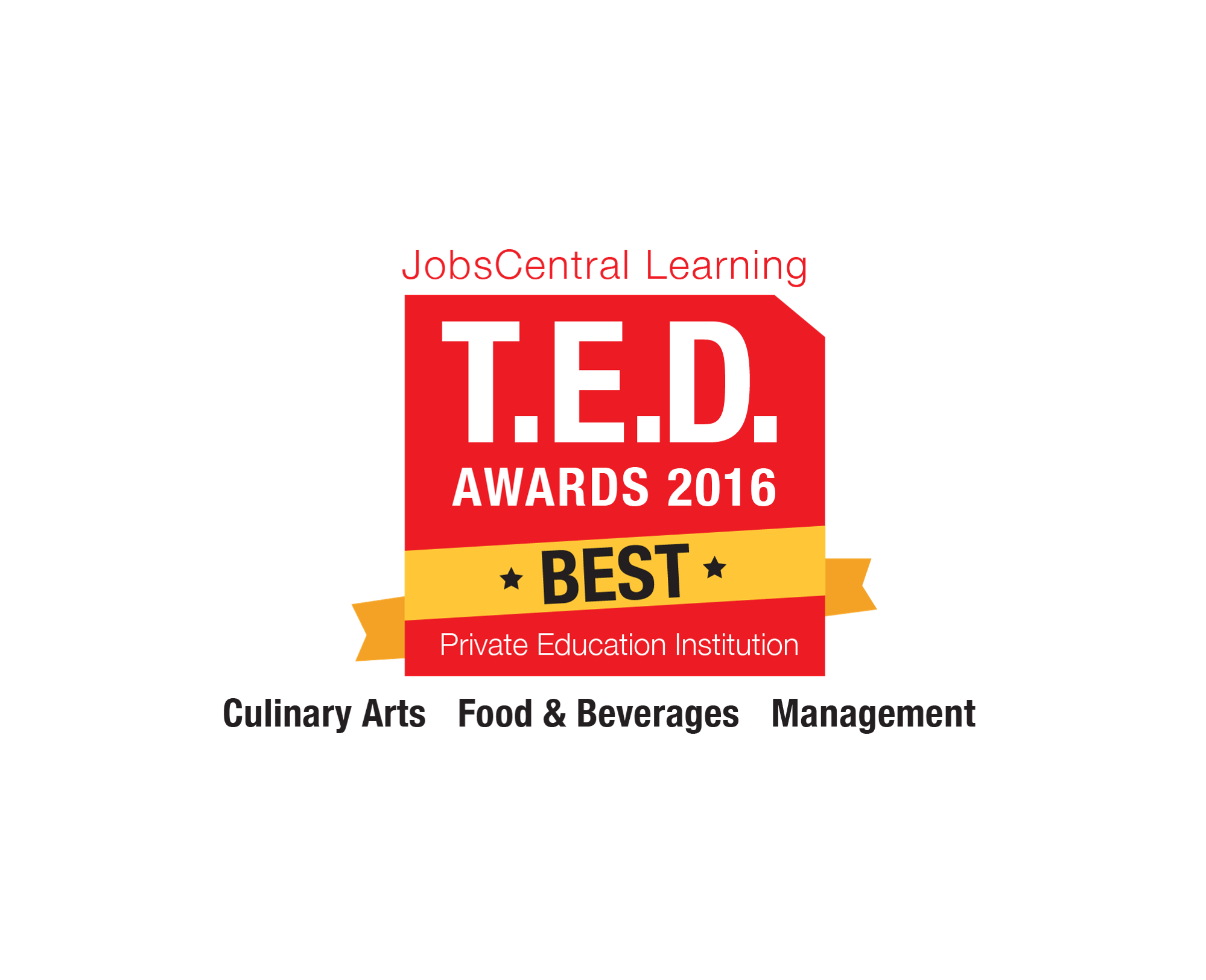 AT-SUNRICE ALUMNI
Some of the notable alumni from our programmes include chef owners of reputable restaurants and bakeries.