Sunday Luxe Series: WELLSPENT™ VEGAN
12 March 2023, Sunday | 12.00pm - 8.00pm
Join us to celebrate all things vegan and enjoy the delicious, meatless foods that make it possible! Join our workshop where you'll learn to make our unique orange peel marmalade and carrot cake.
LUXE OF THE DAY
"LET'S TALK ABOUT WINE!" WORKSHOP
AND WINE PAIRING RECEPTION
6.00pm - 8.00pm
4-course Vegan Lunch
12.00pm - 3.00pm
Produce Market
12.00pm - 5.00pm
Workshop: Orange Peel Marmalade and Carrot Cake
3.00pm - 5.00pm
This is in collaboration with:

Vegan Lunch

Enjoy a light, refreshing meal that will leave you feeling energized and ready to take on the rest of your day. We have a 4-course meal with a variety of dishes, all of which are vegan-friendly.
Time: 12.00pm – 3.00pm
Price: $35 per person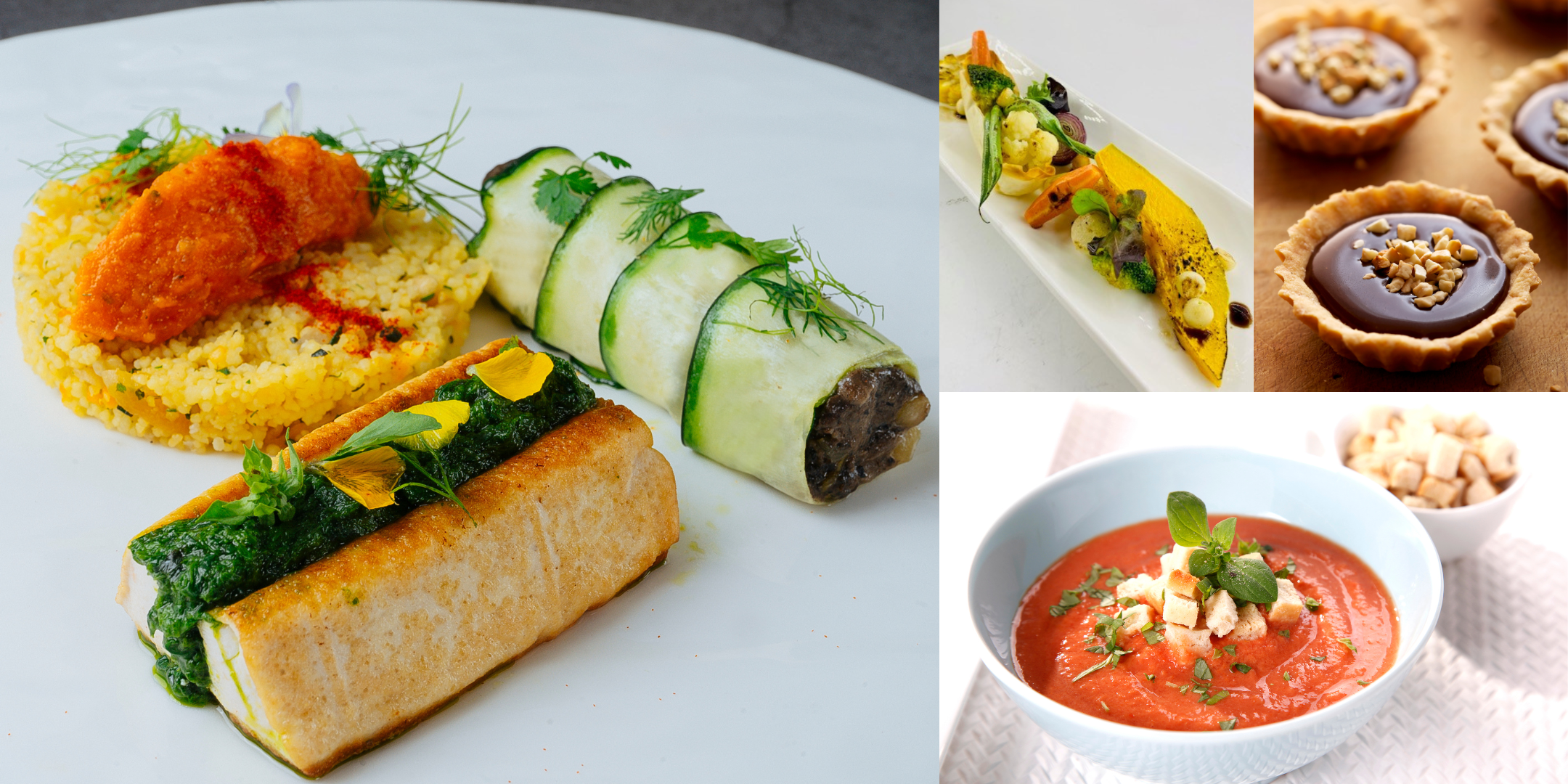 Produce Market
Our produce market has a list of vendors that got all the ingredients you need to make a meal that's healthy, delicious, and environmentally friendly such as Curated Culture, Timperio Olive Oil and many more !
Time: 12.00pm – 5.30pm
Price: Free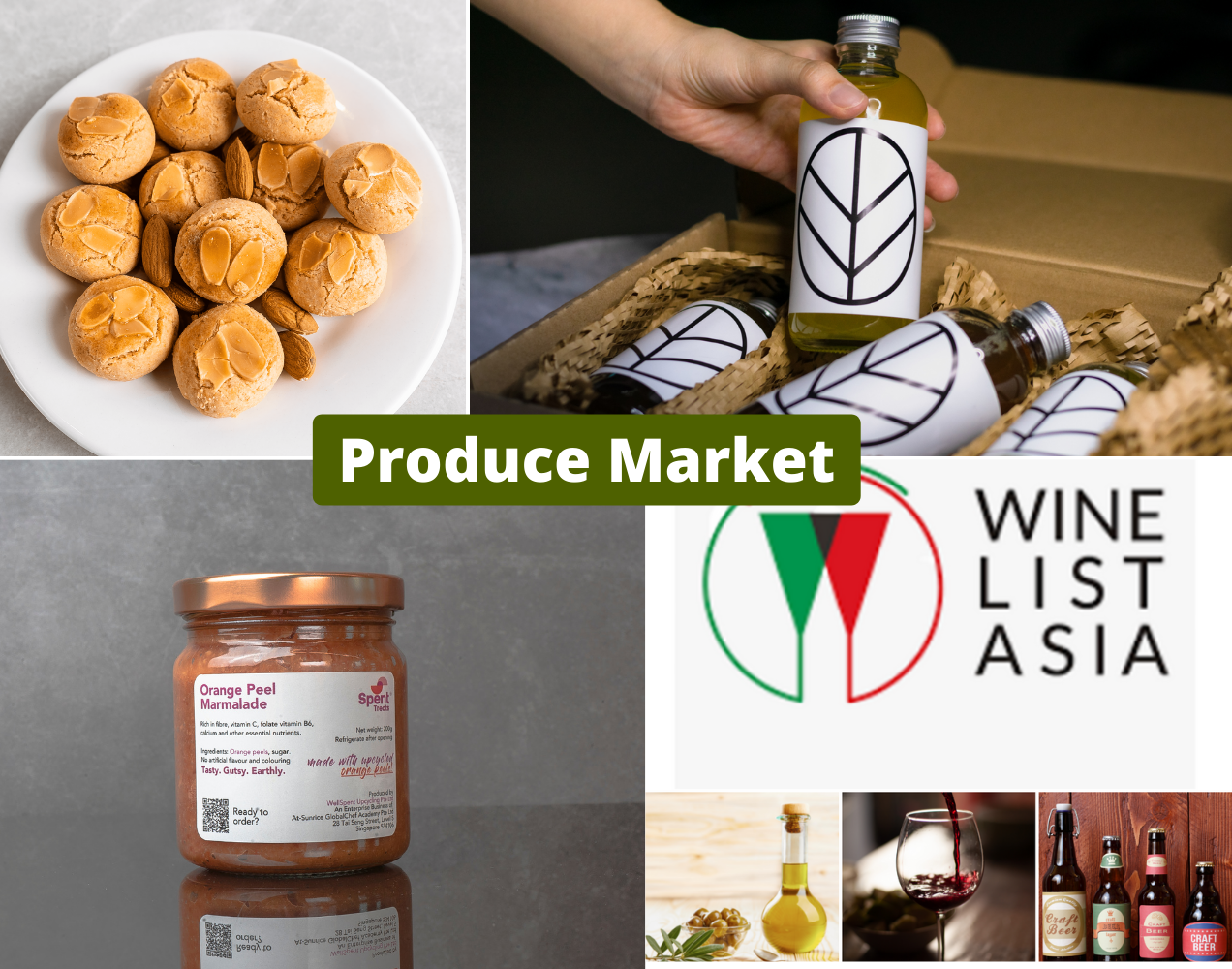 Workshop: Orange Peel Marmalade and Carrot Cake
Join our workshop and take home your very own handmade cake made with upcycled orange peel and carrot. This cake is friendly to the environment and your gut!
Time: 3.00pm – 5.00pm
Price: $35 per person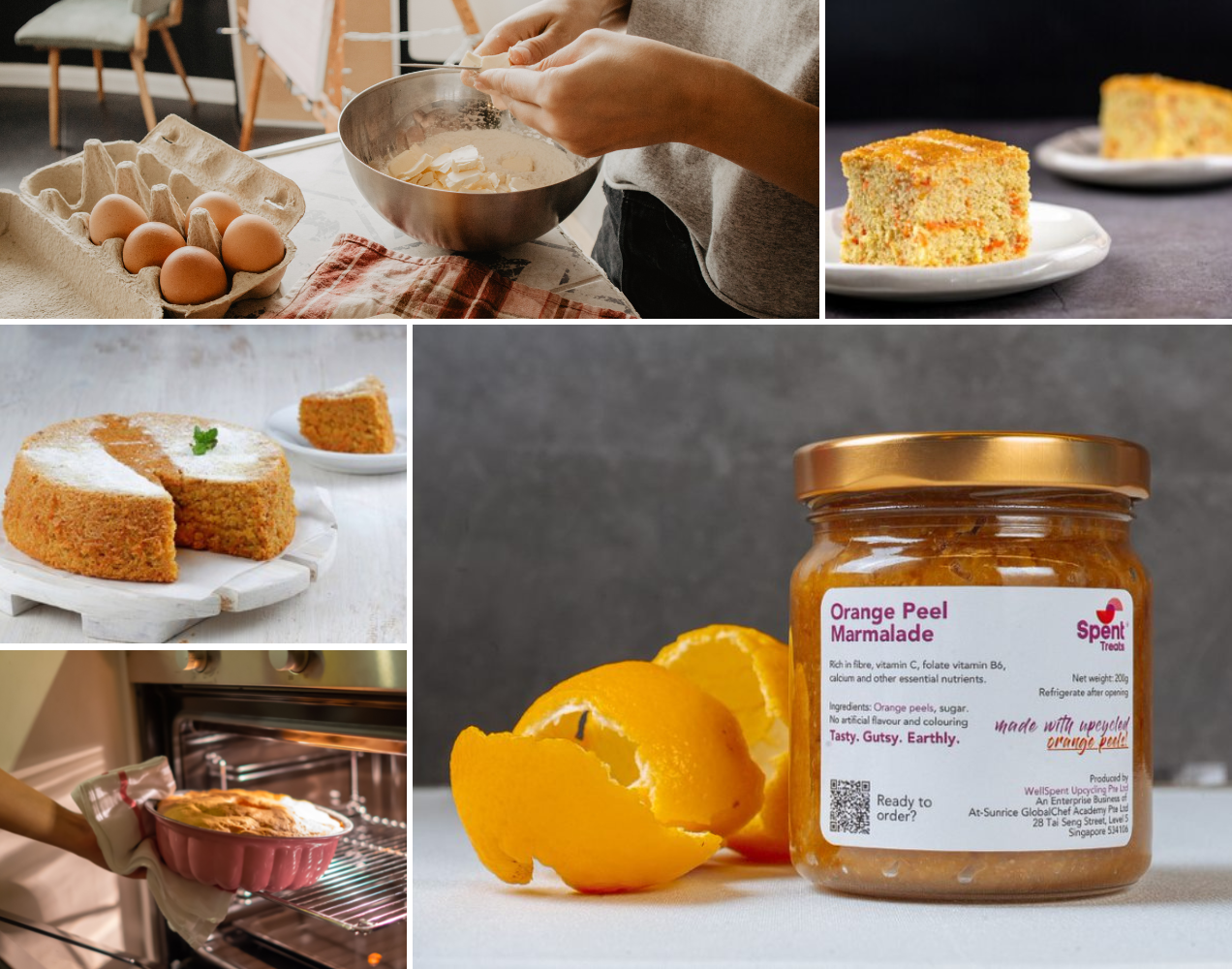 UPCOMING EVENTS
Looking for an exciting way to spend your Sunday?
We've got you covered. Here are the upcoming events that you can expect from us: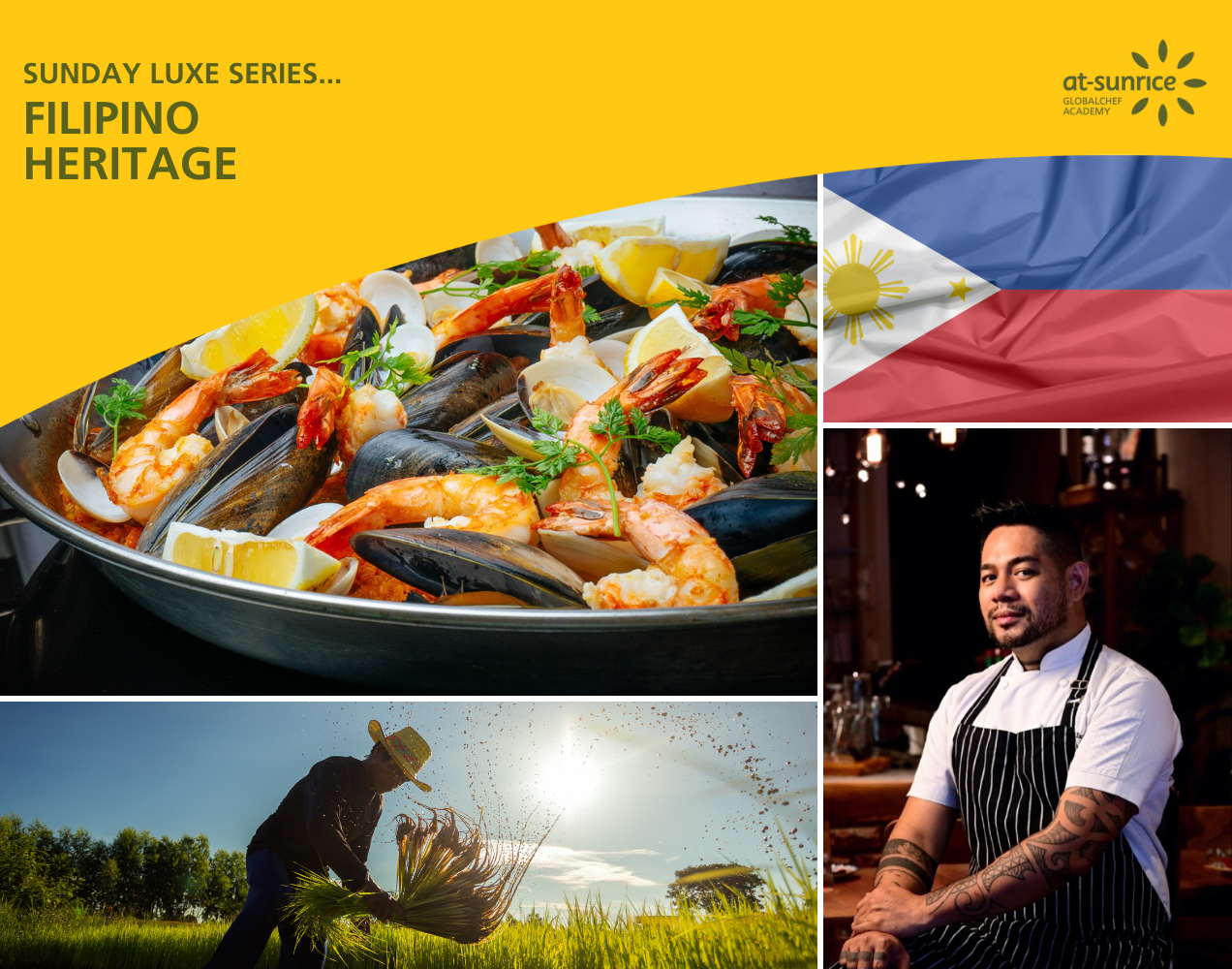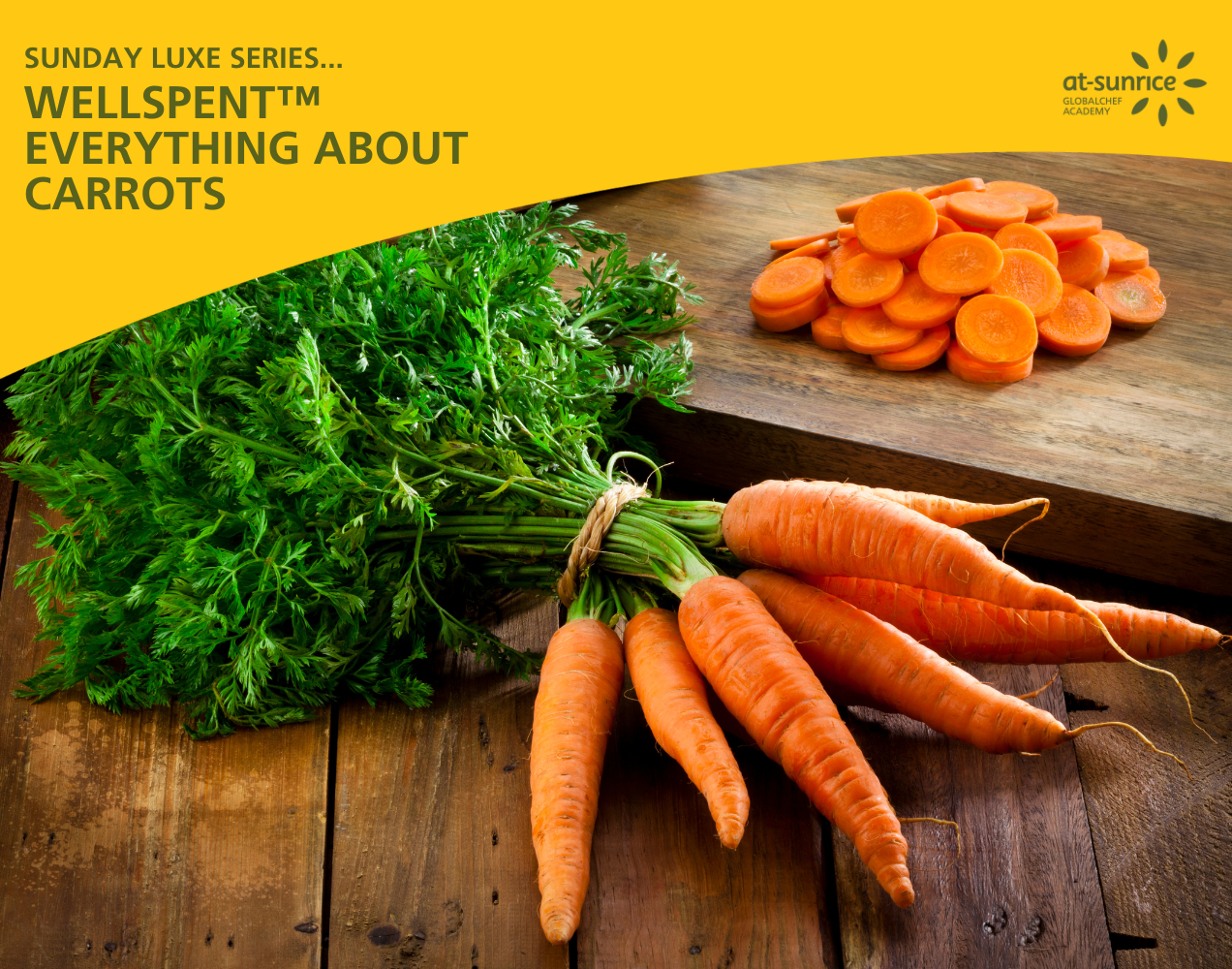 Be a part of the "30 by 30" Green Plan! Join At-Sunrice GlobalChef Academy – Singapore's premier school for culinary, pastry and bakery and F&B courses make food security a reality through our WellSpent initiatives and activities.
Let's rethink the way we consume and discard our food.