OUR PARTNERS
We work with various partners - commercial, study & work and education - who help us endorse our vision and champion our students' success.
FIND OUT MORE ABOUT OUR PARTNERS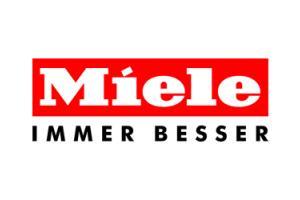 Miele
Miele is the global premium brand of domestic appliances and commercial machines in the field of laundry care, dishwashing and disinfection. Available in five continents, Miele aims to manufacture the highest-quality domestic appliances and commercial equipment in the world and to be seen as providing an absolute top-class household products.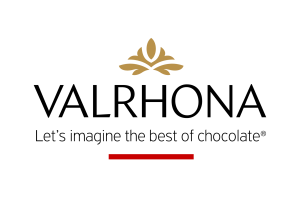 Valrhona
Valrhona is a French luxury chocolate manufacturer and is one of the leading producers of gastronomic chocolate in the world. Valrhona focuses mainly on high-grade luxury chocolate marketed for commercial use by chefs as well as for private consumption. The product line includes chocolate confectionery, plain and flavored chocolate bars and bulk chocolate in bars or pellets.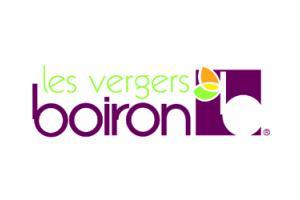 Les vergers Boiron
The global leader in frozen fruit and vegetable purees and coulis with more than 10,000 tons of products sold each year in 70 countries, Les vergers Boiron's expertise goes back more than 40 years.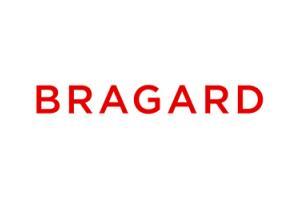 Bragard
Bragard offers chef uniforms that combine the finest available fabrics with innovative designs resulting in garments of incomparable style and comfort. Bragard has always been a leader in the uniform industry, offering creative, cutting-edge styles and utilizing premier quality fabrics.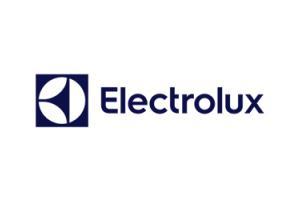 Electrolux
Electrolux is a global leader in home appliances and appliances for professional use, selling more than 40 million products to customers in 150 countries every year. The company focuses on innovations that are thoughtfully designed, based on extensive consumer insight, to meet the real needs of consumers and professionals.

Electrolux products include refrigerators, dishwashers, washing machines, vacuum cleaners and cookers sold under esteemed brands such as Electrolux, AEG-Electrolux, Zanussi, Eureka and Frigidaire. In 2007, Electrolux had sales of SEK 105 billion and 56,900 employees.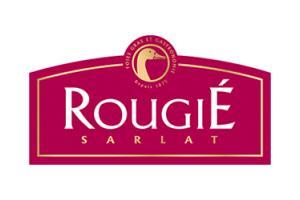 Rougié
Founded in 1875 and based in the medieval town of Sarlat in the beautiful Périgord region of France, Rougié is the world's #1 producer of foie gras and moulard duck specialties.
Rougié is the active partner of award winning restaurants around the world, always bringing innovative culinary solutions for consistently outstanding duck delicacies.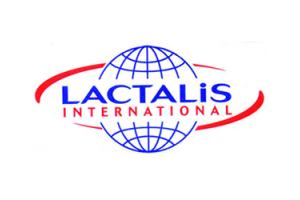 Lactalis Group
Founded in France near 80 years ago, the Lactalis family group is the world number one on the dairy market, employing more than 54 000 and operating in 56 countries through 200 factories. 2011 Group revenues amounted to €15 billion. The Group develops well known brands such as Président, Galbani and Parmalat.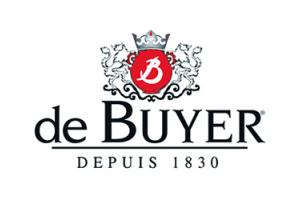 de Buyer
The de BUYER company was founded in 1830; from its initial specialization in sheet metal working, it went on to manufacturing cooking utensils in metal, which is now integrated with work in plastics and elastomers.

Our know-how is derived from more than 170 years of experience in the transformation of metals, including patents registered and lodged for some of our brands and products.

BUYER was awarded the certification of Standard ISO 9001, NSF and GOST for the high quality of its manufactured products and its service.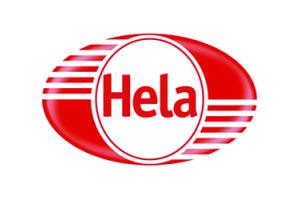 Hela Spice Singapore
Hela Spice Singapore provides a comprehensive range of value-added, quality food solutions for hotels, restaurants, caterers, meat processing and food manufacturers. Our product range includes natural spices & herbs,spice blends, custom blends, marinades, sauces, ketchups, supplies for meat processing, pickles & preserved vegetables, gourmet vinegars, condiments, jams, honey, syrups, olives, garnishes.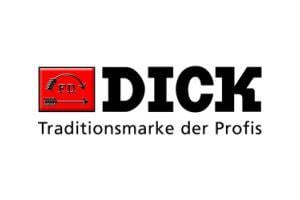 Friedr DICK
Friedr. DICK is a German cutlery manufacturer founded 1778 in Esslingen, Germany. Known by their logo name of F.Dick, the company has three lines of business. F. Dick specializes primarily in butcher's knives and tools, where it is regarded as a market leader in both Europe and North America. F. Dick is known for its ultra-wide range of high quality sharpening steels and is also renowned for its chef's knives, where it is a respected manufacturer in the professional sector, but less established for the end user.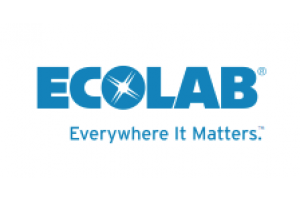 Ecolab
Ecolab is the global leader in water, hygiene and energy technologies and services. Every day, we help make the world cleaner, safer and healthier – protecting people and vital resources.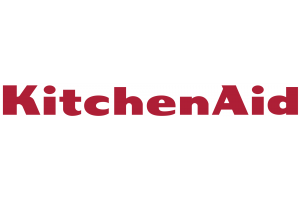 KitchenAid
Since the introduction of its legendary stand mixer in 1919 and first dishwasher in 1949, KitchenAid has built on the legacy of these icons to create a complete line of products designed for cooks. Today, the KitchenAid brand offers virtually every essential for the well-equipped kitchen with a collection that includes everything from countertop appliances to cookware, ranges to refrigerators, and whisks to wine cellars. To learn more, please visit KitchenAid.com.sg.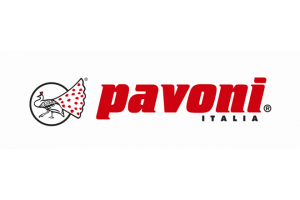 Pavoni Italia
The Pavoni collection is featured with innovative ideas and products with a unique design, created in collaboration with the best professionals in the sector. A 40 years long research towards perfection, with tools designed and produced to transform every preparation in a small work of art. Quality of materials, a department dedicated to research and development, continuous innovation in form and solutions. To discover all our products, visit www.pavonitalia.com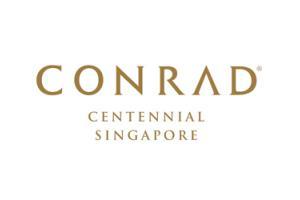 Conrad Centennial Singapore
The Conrad Centennial Singapore, an award-winning luxury business hotel, is strategically located in the heart of Singapore, in the liveliest and largest business, historical, cultural and shopping districts of Marina Bay, near Millenia Walk and Suntec Singapore. Our luxury hotel is also located within close proximity to the central business district of Singapore and is a 20-minute drive from Singapore Changi International Airport.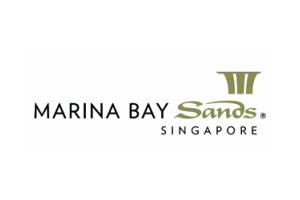 Marina Bay Sands Singapore
Located along the Marina Bay waterfront, Marina Bay Sands features three cascading hotel towers topped by an extraordinary sky park, 'floating' crystal pavilions, a lotus-inspired Museum, retail stores featuring luxury brands, trendy Celebrity Chef restaurants, entertainment at the theatres, the hottest night clubs and a Las Vegas-style casino.


Raffles Singapore
Raffles welcomes you as we write a new chapter after an extensive restoration, breathing new life into the storied hotel. Our restoration was designed to ensure that we retain what is so special about Raffles – the ambience, the service, the charm and the heritage of the hotel. Experience our legendary service as you enjoy newly opened bars, restaurants and boutiques whilst exploring graceful courtyards and relaxing in cosy social spaces.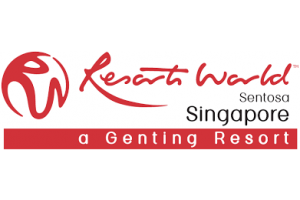 Resorts World Sentosa
Resorts World Sentosa (RWS), Asia's premium lifestyle destination resort, is located on Singapore's resort island of Sentosa. Spanning 49 hectares, RWS is home to world-class attractions including Universal Studios Singapore, S.E.A. Aquarium, the Maritime Experiential Museum, Dolphin Island and Adventure Cove Waterpark. Complementing the adventure and adrenaline of its theme parks and attractions are six unique luxury hotels, the world-class Resorts World Convention Centre, a casino and the Asian flagship of a world-renowned destination spa.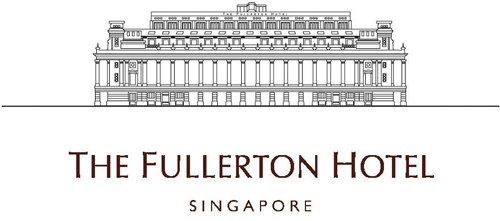 The Fullerton Hotel Singapore
Transformed from a magnificent 1928 neo-classical landmark that was once home to the General Post Office, The Fullerton Hotel Singapore with its inspiring legacy and monumental Palladian architecture emanates a timeless grandeur while offering contemporary luxury and Asian hospitality to business and leisure travellers. Each of the 400 rooms and suites has been exquisitely designed by world-renowned architects Hirsch Bedner & Associates and furnished to provide guests the ultimate in opulence.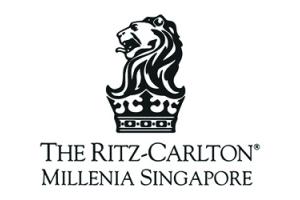 The Ritz-Carlton Millenia Singapore
Among the grand hotels of the world, The Ritz-Carlton hotels and resorts are renowned for indulgent luxury. Legendary service awaits every guest that passes through our doors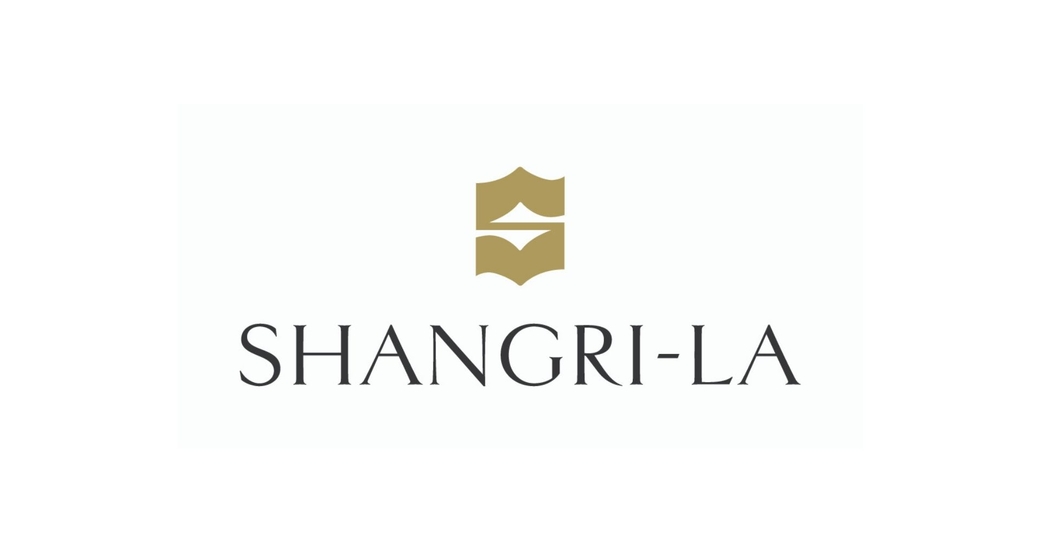 Shangri-La Singapore
Nestled within 15 acres of tropical landscaped gardens, guests are warmly embraced by the hotel's distinct service and smiles. Escape to the only hotel sanctuary in the city with lush, open gardens, unparalleled culinary experiences and family facilities, topped with luxurious pampering and 3 distinct wings to suit every indulgence.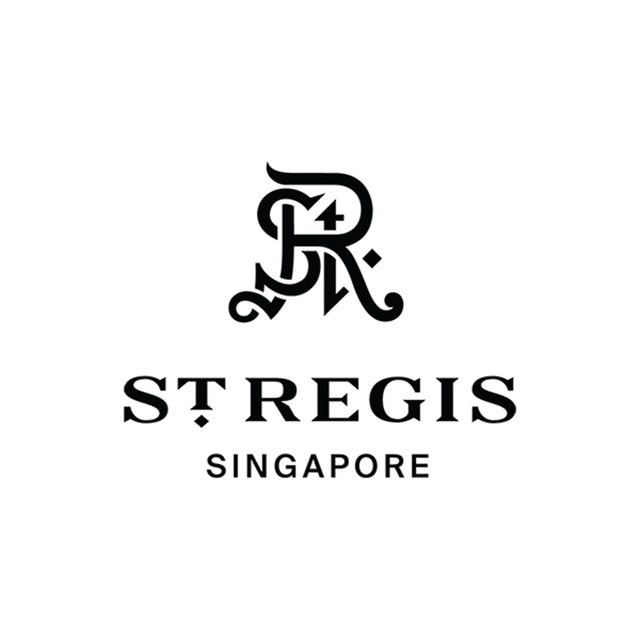 St. Regis Singapore
Located at the crossroads of the embassy district, Singapore Botanic Gardens and the prime shopping district of Orchard, The St. Regis Singapore is an eminent spot where luxury resides.
Other Hotels
AMARA SINGAPORE
CAPELLA HOTEL SINGAPORE
CARLTON HOTEL
CROWNE PLAZA CHANGI AIRPORT
DUSIT THANI LAGUNA SINGAPORE
FAIRMONT SINGAPORE & SWISSÔTEL THE STAMFORD
FOUR SEASONS HOTEL SINGAPORE
GOODWOOD PARK HOTEL
GRAND COPTHORNE WATERFRONT HOTEL
GRAND HYATT
HILTON SINGAPORE ORCHARD
INTERCONTINENTAL SINGAPORE
INTERCONTINENTAL SINGAPORE ROBERTSON QUAY
JW MARRIOTT HOTEL SINGAPORE SOUTH BEACH
MANDARIN ORIENTAL SINGAPORE
ORCHARD HOTEL SINGAPORE
PAN PACIFIC SINGAPORE
PARKROYAL COLLECTION MARINA BAY
PARKROYAL COLLECTION ON PICKERING
REGENT SINGAPORE
ROYAL PLAZA ON SCOTTS
SOFITEL SINGAPORE CITY CENTRE
THE FULLERTON BAY HOTEL
THE WESTIN SINGAPORE
voco ORCHARD SINGAPORE
W SINGAPORE SENTOSA COVE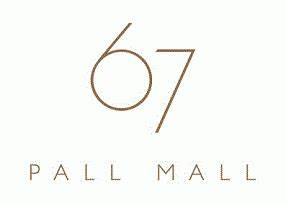 67 Pall Mall
Central to what we offer our Members is our diverse wine list, showcasing the lesser-known to the most iconic. This list has been crafted to excite, challenge and captivate our Members.
The global Clubs allow Members to share their interest in the world's finest wines with like-minded people. Our aim is to entice Members to pull the cork and discover a new wine, complemented by a seasonal menu embracing culinary influences from all over the world.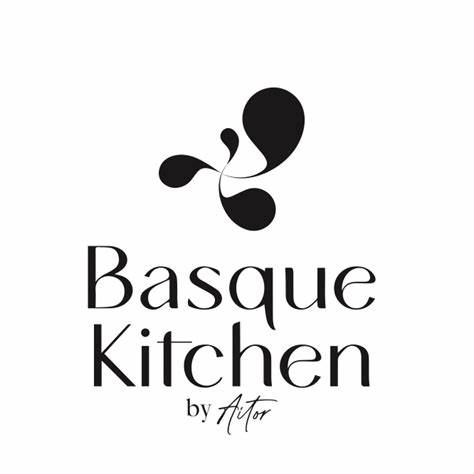 Basque Kitchen by Aitor
First located on 97 Amoy Street, One-Michelin-starred Basque Kitchen by Aitor is Singapore's first Basque-centric restaurant that celebrates the country's indigenous culture and produce.
Established in October 2018, the restaurant is a collaboration between Unlisted Collection and Head Chef Aitor Jeronimo Orive – formerly of the Michelin-starred kitchens of The Fat Duck and Mugaritz. This dining destination marries the latter's passion for his Basque Country roots, and a culinary curiosity that has taken him across the globe from Europe to Australia and now Asia.

Brewerkz
Brewerkz is Singapore's longest-running craft brewery experience. It all began in 1997, where the company started as a brewpub. After years of expansion and growing the brand, Brewerkz now operates restaurants, a brewery, brew our own craft beer and cater at large-scale outdoor events.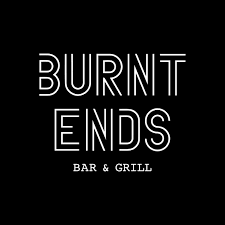 Burnt Ends
Founded by Chef-Owner Dave Pynt, Burnt Ends is a modern barbecue restaurant in Singapore's Dempsey Hill serving modern Australian barbecue and boutique wines and spirits in a fun, relaxed atmosphere.
At the heart of this modern barbecue restaurant is an open-concept kitchen with a custom four-tonne, dual cavity oven and four elevation grills. Burnt Ends writes new menus daily and believes that there is magic that comes from cooking with wood.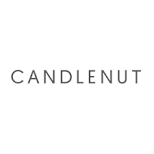 Candlenut
The world's first Michelin-starred Peranakan restaurant, Candlenut takes a contemporary yet authentic approach to traditional Straits-Chinese cuisine. The restaurant serves up refined Peranakan cuisine that preserves the essence and complexities of traditional food, with astute twists that lift the often rich dishes to a different level. Helmed by chef Malcolm Lee, Candlenut is committed to continually create inspired and elevated Peranakan dishes using the freshest seasonal produce available.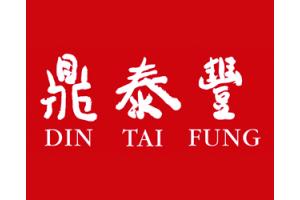 Din Tai Fung
Awarded the Michelin Star and ranked as one of the world's Top Ten Best Restaurants by The New York Times, the celebrated restaurant has its roots dating back to Taiwan more than 30 years ago. With its famous signature xiao long bao (steamed pork dumplings) and steamed chicken soup, this authentic Taiwanese restaurant makes waves with branches in Singapore, Japan, China, Hong Kong, Indonesia, South Korea, USA and Thailand.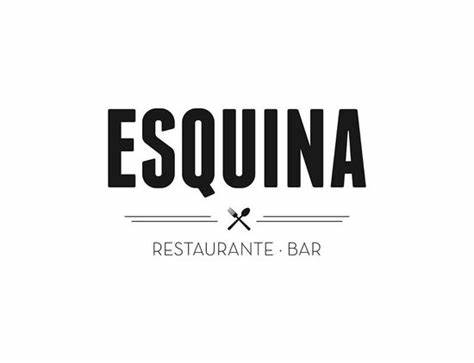 Esquina
Esquina takes pride in staying ahead of the dining scene in Singapore, and is helmed by Barcelona-born Head Chef Carlos Montobbio. With Chef Carlos' curiosity for new flavours and techniques, guests can always expect exciting offerings on the menu. Every dish is carefully crafted with refined and quality produce, completing the dining experience at Esquina.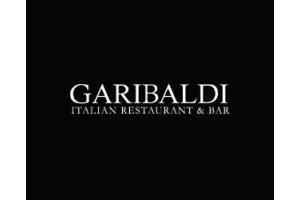 Garibaldi Restaurant
Garibaldi is one of Singapore's most popular and respected Italian restaurant landmarks. The success of Garibaldi is based on serving well-prepared Italian food, executed with explicitness and taste and served with flair, care and attention.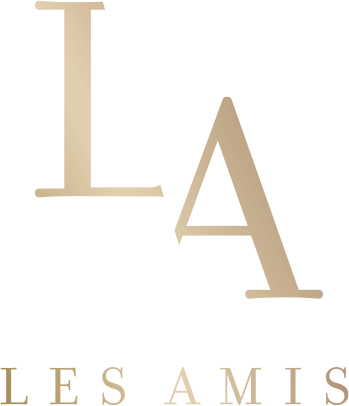 Les Amis Restaurant
The 3 Michelin Star Les Amis made her maiden debut back in 1994 as Singapore's first independent fine dining restaurant.
Les Amis, the French translation of 'Friends', was founded by a few like-minded friends who share a love and appreciation for French culture and cuisine. This common love they shared speared the founders to open Singapore's first independent fine dining restaurant, fashion based on the standards they experienced at the top restaurants in France. This led to the birth of Les Amis in 15 March 1994.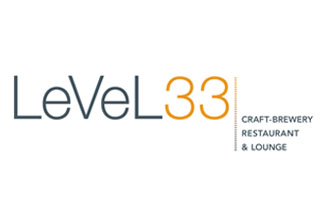 LeVeL 33
LeVeL33 is a unique award-winning rooftop dining concept for the world's highest urban microbrewery.
Enjoy the spectacular view over Singapore's Marina Bay and city skyline from the penthouse unit of the Marina Bay Financial Centre (MBFC). We are open Mondays to Sundays, including public holidays from 12pm to 12am. LeVeL33 offers a special Contembrewery dining experience, incorporating beer ingredients and processes from the in-house brewery into the menu.

Odette
Odette serves modern French cuisine guided by Chef Julien's lifelong respect for seasonality, terroir and artisanal producers sourced from boutique producers all over the world. While his approach is underpinned by the principles of French cuisine, his years in Asia have infused his approach with a sense of place.
Every detail has its place and purpose; carefully considered in service of delivering indelible experiences paired with thoughtful hospitality.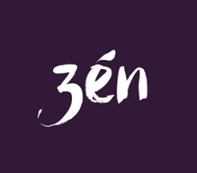 Restaurant Zen
Zén is the sister restaurant to Frantzén in Stockholm and holds three stars in Guide Michelin
The tasting menu is carefully curated and based on both local and world-class delicacies. Guest can expect the finest ingredients sourced from the region and beyond. The gastronomic experience spans three floors in a classic shophouse building in downtown Singapore.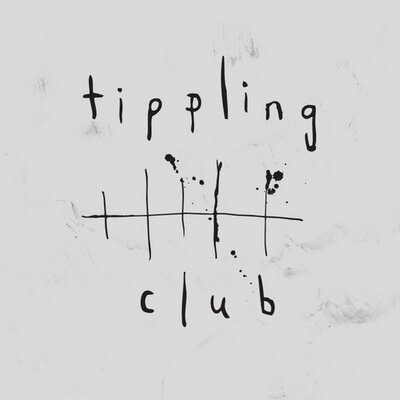 Tippling Club
Established in 2008, it's now over 14 years since this boundary-pushing gastro-cocktail destination opened originally in Dempsey Hill. Today, Tippling Club spans three shophouse units at 38 Tanjong Pagar Road and features a bar and dining room.
Chef-Owner Ryan Clift's brand of modern gastronomy is fun, playful and fresh. It imbues the dining experience with a sense of excitement and a touch of theatre. Tippling Club has been consistently recognised by World's 50 Best Bars and Asia's 50 Best Restaurants since opening.
More Restaurants and Food Services
1855 F&B PTE LTD
1-ALTITUDE
1-ARDEN
1-ATICO
1-GROUP PTE LTD
AMERICAN CLUB SINGAPORE
BAR-A-THYM
BO CHIN CHE
BONDING KITCHEN
BORN
BROTZEIT PTE LTD
BUTCHER'S BOY
CANCHITA PERUVIAN RESTAURANT
CASA MANINI
CASA RESTAURANT
CLAUDINE
CLINK CLICK
CLOUDSTREET
COMO CUISINE
COMPASS GROUP (SINGAPORE) PTE LTD
CREATIVE EATERIES PTE LTD
CURE
DA PAOLO
DELICIAE HOSPITALITY MANAGEMENT PTE LTD
ERWIN'S GASTROBAR
ESORA
EXTRA VIRGIN PIZZA
FIVE OARS COFFEE ROASTER
FOC RESTAURANT
FOOD COLLECTIVE PTE LTD
GATTOPARDO
GREENWOOD FISH MARKET
GUCCIO RISTORANTE
GUNTHER'S RESTAURANT
JAAN BY KIRK WESTAWAY
JWO HOLDINGS (2AM)
KINGDOM OF BELGIANS - KOB
LABYRINTH RESTAURANT
LE BON FUNK
LEGENDARY HK RESTAURANT
L'ENTRECÔTE
META RESTAURANT PTE. LTD.
MONTI
MOONBOW
MORSELS
NAKED FINN
NOKA BY THE TIPPLING CLUB
OPEN FARM COMMUNITY
OUE
OVEREASY FULLERTON
PATH
PEPERONI PIZZERIA
PERCH
PLAZA PREMIUM LOUNGE
PO
PRIVE LIFESTYLE PTE LTD
PUNJAB GRILL
RE&S ENTERPRISES PTE LTD
RICCIOTTI
RIVERIA THE RESTAURANT
SATS LTD
SHAKE SHACK SINGAPORE JEWEL PTE LTD
SO FRANCE
SOLO RISTORANT PTE LTD
SUPPLY & DEMAND
TANJONG BEACH CLUB
TAPAS CLUB
TERRA: TOKYO ITALIAN
THE ALKAFF MANSION
THE BUTCHER'S WIFE
THE COCONUT CLUB
THE GARAGE AT BOTANIC
THE LO & BEHOLD GROUP
THE MEATING PLACE
THE PROVIDORE
THE RIVERHOUSE
THE SPICE ADDA RESTAURANT
THE SPOT
THE SUMMERHOUSE
TIPPLING CLUB
TONITO LATIN AMERICAN KITCHEN
TUNG LOK
VIOLET OON
WAKANUI GRILL DINING SINGAPORE
WHITE BEE HOON RESTAURANT
WILD HONEY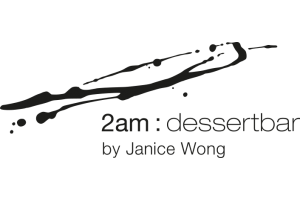 2am:dessertbar
Established since August 2007 as one of the city's foremost food and drink establishments at its Holland Village location, the 60-seater has once again redefined the dessert experience by pushing the boundaries between sweet and savoury with progressive, carefully researched offerings that are as delectable as they are beautiful.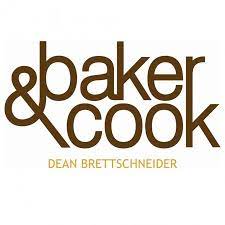 Baker & Cook
First opened in 2012, Baker & Cook is Singapore's only true artisan bakery & foodstore. Our bakery products are hand-crafted and made with time honoured processes with honest ingredients. Baker & Cook is the creation & pride of celebrated Global Baker, Dean Brettschneider.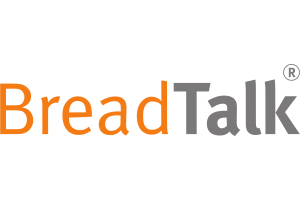 Breadtalk Pte Ltd
A staple in the diet of many in Asia, BreadTalk honours the art of bread-making by giving life to their novel creations since its inception.
In the continual process of creativity and innovation, BreadTalk's evolution and growth as an internationally recognized bakery brand over the last 16 years has been encapsulated through four distinctive Generations.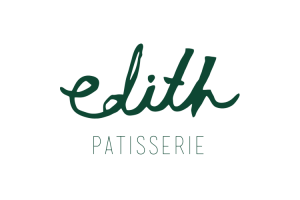 Edith Patisserie
Established in 2013, Edith Patisserie is a locally owned bakery by our alumni, Ethel Tan and ShaunOng that specialises in layered cakes for birthdays, weddings and all types of celebrations. They strive to create new and original designs, as well as unique flavour pairings that intrigue and excite.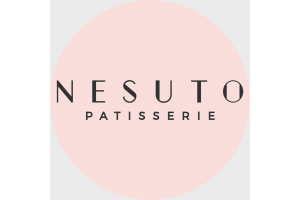 Nesuto
Nesuto Patisserie was designed and developed to be a brand where artisanal quality bakes are served in a cosy yet extravagant environment. It is meant to be comfortable, relaxing, and a place everyone would think fondly about, and just unknowingly want to be back! That's why they called their patisserie, Nesuto, which translates to Nest in Japanese.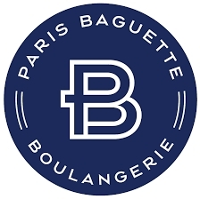 Paris Baguette
In 1988, Paris Baguette began with its first store in South Korea. And now, we are an international fast-casual bakery and franchise specializing in French-inspired goods.
Our motive was not just limited to providing daily food, but more to fill the memories of people who came by. We continued to make efforts to build a new "bakery culture" whereby everyone enjoys bread any time at anywhere of their day.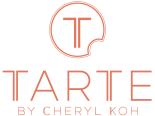 Tarte by Cheryl Koh
Tarte, led by award-winning pastry chef Cheryl Koh, took Singapore by storm when they opened their retail shop in Shaw Centre in 2015.
Their artisanal tarts and other confectioneries are baked from scratch every morning with only the best available ingredients sourced from around the world. Many of these ingredients are highly sought-after and rarely used in Singapore. At Tarte, a lot of time and effort is spent perfecting a seemingly simple tart and all tarts are made with a high level of technicality and finesse.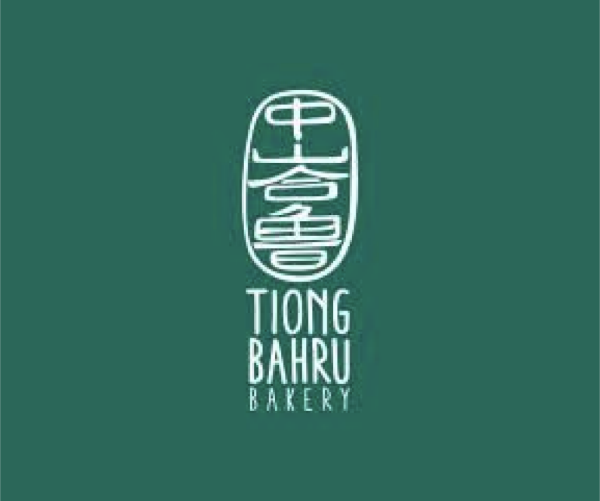 Tiong Bahru Bakery
We are dedicated to celebrating the individuals, embracing the stories and transforming the living space for people around us.
We are dedicated to celebrating neighbourhoods.
A café doesn't merely dispense coffee.
Neither does a bakery simply cook flour and put them on sale.
They are strongholds founded deep in the history of the area it dwells, built upon with stories shared within and around its walls.
More Pastry Companies
ANJALI CHOCOLAT
ASANOYA TC PTE LTD
ATIPICO ATELIER
AWFULLY CHOCOLATE CENTRAL KITCHEN PTE LTD
BAKERY BRERA & FINE FOODS PTE LTD
BARCOOK BAKERY
BRUNETTI
BUTTER STUDIO EVENTS PTE. LTD.
CEDELE
CHULOP!
COMMON MAN COFFEE ROASTERS
CREME MAISON BAKERY
FIRESTONE BAKERY
FLOR PATISSERIE
FORTY HANDS
KEONG SIAK BAKERY PTE LTD
LOCABA
MAISON KAYSER
NOKA
PANTLER
PATISSERIE G
PLAIN VANILLA BAKERY
SWEETEST MOMENTS
THE FRENCH AMERICAN BAKERY
THE SWEET FACTORY (JWO)
THE WHOLE KITCHEN
TWG TEA COMPANY PTE. LTD
WIMBLY LU
WINDOWSILL PIES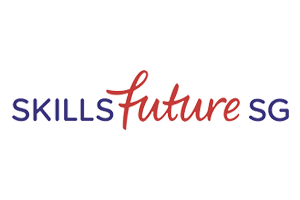 SkillsFuture Singapore (SSG)
SkillsFuture Singapore (SSG) is a statutory board under the Ministry of Education (MOE). It will drive and coordinate the implementation of the national SkillsFuture movement, promote a culture and holistic system of lifelong learning through the pursuit of skills mastery, and strengthen the ecosystem of quality education and training in Singapore.
SSG will strengthen the adult training infrastructure by taking on all existing functions of the Committee for Private Education (CPE) and the Institute for Adult Learning (IAL) to enhance the capabilities and professionalism of adult educators. SSG will play a key role in the quality assurance for private education institutions and adult training centres. Together with educational institutions and training partners, SSG will ensure that students and working adults have access to high quality, industry-relevant training throughout life. SSG will also bring together synergies in continuing education and training (CET) and pre-employment training (PET), so skills requirements will continue to meet the demands of different sectors of the economy.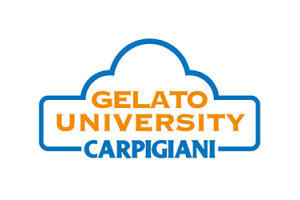 Carpigiani Gelato University
Carpigiani is an Italian company, located near Bologna, specialising in the production of gelato making machines. It claims control of about half of the world market for ice cream machines, including machines both for Italian-stylegelato and soft ice cream.
Founded in 1946 by brothers Bruto and Poerio Carlo Carpigiani, the company quickly established itself as the market leader in the production of machines for gourmet gelato, better known as Italian-style ice cream. As the culture of Italian ice cream spread across the globe during the 1960s and 1970s, Carpigiani began to expand rapidly all over the world. And just as well. Because Italy already boasts over 30,000 artisanal gelato makers. Its home market is saturated. Since there are only so many scoops of bacio one nation can eat, exports are now 80% of Carpigiani's business. Alas, most foreigners have no idea how to make a proper gelato. So Carpigiani has set up a Gelato University to teach them.
In 2003 Carpigiani established its Gelato University as a school to teach about artisan gelato-making using Carpigiani products. In well-lit classrooms and shiny kitchens in Anzola dell'Emilia, near Bologna, where Carpigiani has its factory, students from Russia, Belgium, Colombia, Morocco, Japan, Britain and Turkey are learning the secrets of selecting the perfect ingredients and freezing them. In 1993, the company was certified UNI EN ISO 9001:1987 – the first company in the business to receive this certification. Today, it has achieved UNI EN ISO 9001:2000 certification.
In March 2015, At-Sunrice GlobalChef Academy has become the first hub of the Carpigiani Gelato University in the Asia-Pacific region, offering the Basic Gelato Course.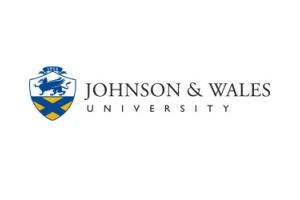 Johnson & Wales University
Johnson & Wales University (JWU), founded in 1914, is a nonprofit, private institution. A recognized leader in career education, JWU offers accredited degrees in business, hospitality, culinary arts, technology and education to more than 16,000 graduate and undergraduate students, representing all 50 states and 98 counties. By integrating academics and professional skills, related work experiences, leadership opportunities and career services, JWU prepares driven students who are seeking a competitive advantage in the global economy.
More than 83,000 JWU alumni from 140 countries pursue careers around the world. The university is committed to urban revitalization and thoughtful historic renovation. Through active civic participation and unique learning opportunities, JWU improves the quality of life in its campus communities in Providence, R.I.; North Miami, Fla.; Denver, Colo.; and Charlotte, N.C.. Johnson & Wales has partnered with At-Sunrice GlobalChef Academy since 2004 to jointly offer the two-year Advanced Culinary Placement Diploma (ACP), an outstanding qualification that grooms students to be Chef de Partie and guarantees professional experience in some of the finest hotel kitchens in Singapore. The ACP curriculum is a very special combination of Eastern & Western cuisines taught by respective ethnic chefs in the Singapore campus, and is augmented every quarter by visiting JWU chef faculty.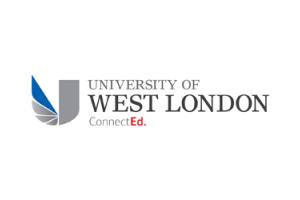 University of West London
The University of West London (UWL) is a public university in the United Kingdom which has campuses in Ealing and Brentford in London, as well as in Reading in Berkshire.


The university has roots back to 1860, when the Lady Byron School was founded, which later became Ealing College of Higher Education. In 1990, Ealing College of Higher Education, Thames Valley College of Higher Education, Queen Charlotte's College of Health Care Studies and the London College of Music merged to form the Polytechnic of West London. In 1992, the Polytechnic of West London became a university and adopted the name Thames Valley University. In 2004, Thames Valley merged with Reading College and School of Arts and Design. A former campus in Slough was closed in 2010.


In August 2010, the university announced that it had been granted permission to change its name to the University of West London, to reflect a focusing of operations onto its Ealing and Brentford campuses. The new name was formally adopted on Wednesday 6 April 2011.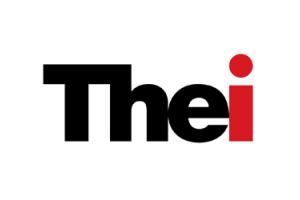 Technological and Higher Education Institute of Hong Kong
The Technological and Higher Education Institute of Hong Kong (THEi) (香港高等教育科技學院) was set up in 2012 by the Vocational Training Council of Hong Kong to offer degree programmes with a difference. They are innovative as many are in niche areas, combining areas of study not often found in Hong Kong but much needed by it. They are vocationally and professionally oriented and developed with significant industry input, with the 'learn and do' approach enabling students to apply specialised knowledge and skills to real-world issues. All our programmes include meaningful industry attachments with international and local firms in Hong Kong and overseas to provide students with first-hand experience of working in the real world.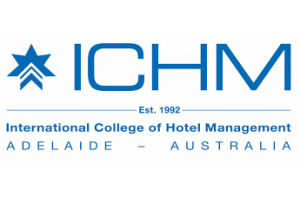 International College of Hotel Management
ICHM was established in 1992 by the State Government of South Australia, the Swiss Hotel Association (SHA) and the Lipman family to be the hotel school of choice for the industry professionals of tomorrow.
Visionary ICHM founder, Rex Lipman based the degrees on a commitment to excellence with a belief the finest education and training are essential for producing graduates who are internationally ready to take up senior roles in the highly competitive hotel and hospitality industry.
ICHM also delivers outstanding career prospects with 95% of students securing jobs in the industry immediately after graduation. The structure of ICHM's programs whereby students undertake a 21-week study semester with a 20 to 25 week industry placement (often paid) contributes to ICHM graduates' employability.
ICHM offers undergraduate and post graduate business, hotel and hospitality management degrees. The College has also established a reputation for philanthropy, providing scholarships for gifted, talented and financially challenged students. To date, the value of these scholarships is worth more than $3 million.