YOUNG CHEF
Shaping the mind with life skills
Cooking is not just an Art, Science and a craft, it also teaches the skillsets required to truly advance in life; such as teamwork, delegation, communication, organisation and respect. For students between the ages of 7-12 and 13-16, Young Chef equips it's attendees with skills from table setting to food plating. Team build and have fun in the EasyChef Kitchen!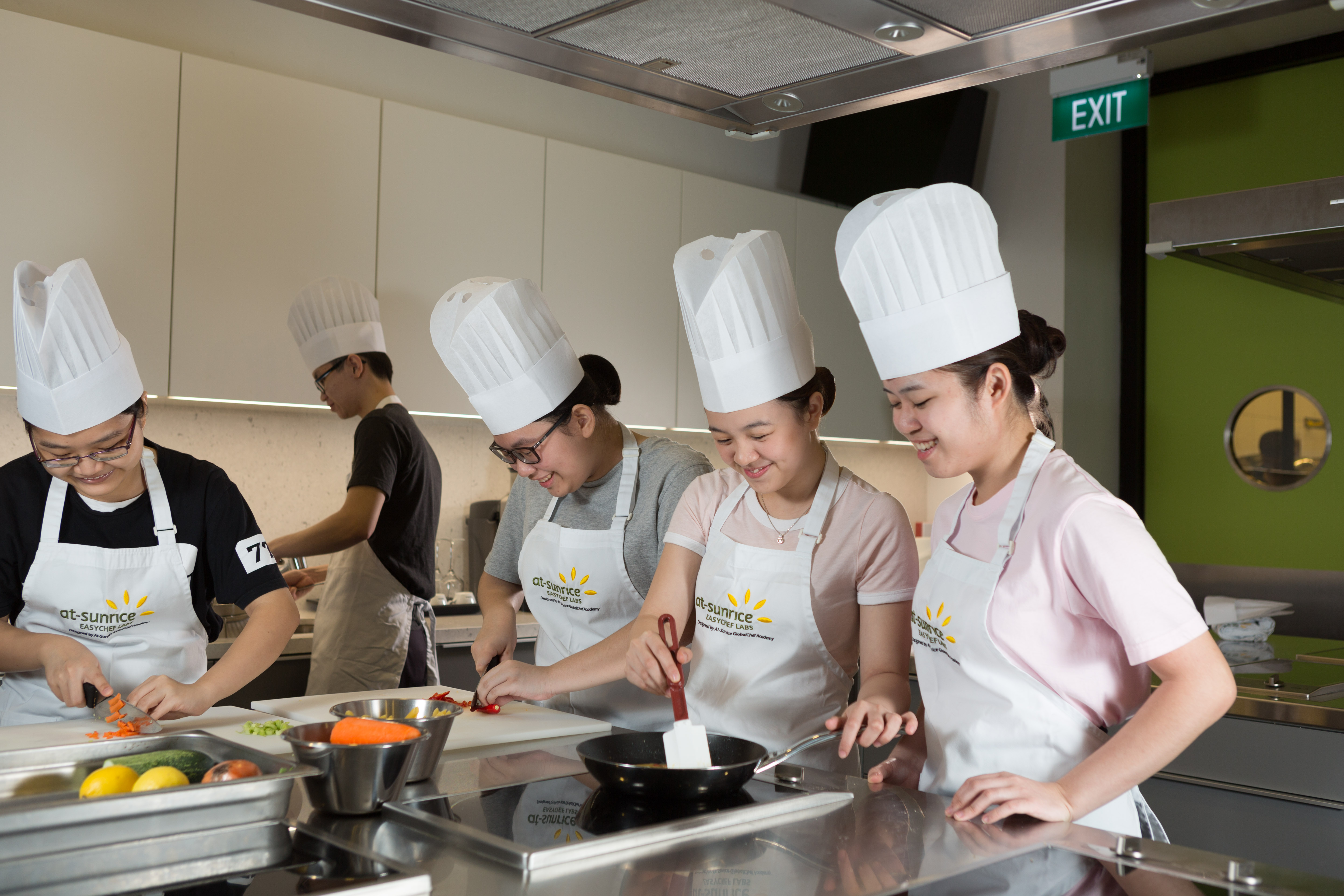 PROGRAMME DATES
5-Day Programme
4 - 8 December 2023
*Dates are subject to change
PROGRAMME CONTENT
Learn the Arts & Science of Cooking
Measurements can be a fun way to practice on math skills. Discover the reactions between various foods and how heat affects ingredients. Campers will learn the "why" of working with unique ingredients and processes. From the Science of Eggs to the caramelizing effects to emulsification of flour, students will have a delicious time discovering how much fun science can be in the kitchen.
Class 1: Science of Eggs
Menu

Homemade Mayonnaise
The Perfect Boil Egg
DIY Sandwiches
Bread & Butter Pudding
Class 2: Caramelizing Effects
Menu
Brined Chicken Leg (one pot roast with natural jus and roasted vegetables)
Creme Caramel
Class 3: Fun with Gluten
Menu

Homemade Pasta
Rainbow of Colours (Glutinous Rice Ball Dessert)
Class 4: Emulsifying Together
Menu
DIY Gluten Free Pizza
Snacks & Dips
Chocolate Potted Plant
Class 5: Fire & Ice
Menu
Satay with Peanut Sauce
Pincho Skewers
Fruity Ice Kachang
FEES
5-Day Programme: S$550 per participant
Price is subject to 8% GST
IMPORTANT NOTES
Enrolment:
Enrolment is a subject to availability and incomplete applications will not be processed
The programme is conducted in English and proficiency in the language is a requirement
Programme contents and all prices are subject to change
Food:
Price includes lunch and snacks. If your child is a vegetarian or doesn't/can't eat beef, pork, seafood, dairy or eggs, that's cool! Just inform us beforehand in your child's details online
Dress Code:
Attire must allow for easy, comfortable movement
Covered shoes and long pants are required during the camp
No skirts/dresses/singlets/shorts allowed
Note:
Please also adhere strictly to instructions and guidelines for food storage and consumption.