The At-Sunrice GlobalChef Award is the new industry standard to inspire young chefs with a mission to pursue the global chef path. The criteria to qualify are:
Technical competency and comprehensive knowledgein Eastern and Western cuisines
Formal graduation from a culinary arts establishment or college
Global culinary experience (working one year or more on at least two continents)
Awards and honours for culinary skills and innovations
Professional mentorship of young chefs
Industry and professional leadership (serving industry associations, institutions, judging or advisory panels and community projects)
Fluency in at least two languages
The At-Sunrice GlobalChef Award made its debut in 2005 at the renowned World Gourmet Summit in Singapore. Today, we have 75 outstanding recipients from 20 countries. We wish to extend our sincere appreciation to each of them for accepting our award.
THE GLOBALCHEF AWARD RECIPIENTS
| | | |
| --- | --- | --- |
| NAME | TITLE | COMPANY |
| Adrian Winoto | Co-Owner | Confit Restaurant |
| Daniel Chavez | Chef / Owner | OLA Cocina del Mar |
| Gilles Marx | Chef / Founder | AMUZ Gourmet Group |
| Iurii Kovryzhenko | Executive Chef | Vintage Boutique Hotel |
| Sebastian Nohse | Director of Culinary / Director of Food & Beverage | JW Marriott Marquis Dubai / Dubai Marriot Harbour |
| Sebastien Lepinoy | Executive Director / Chef | Les Amis Restaurant |
| Toni Robertson | Executive Chef | Mandarin Oriental |
GLOBALCHEF AWARD NOMINATIONS
At-Sunrice salute a special breed of professionals – the GlobalChef. These awards are conferred during the annual World Gourmet Summit in April. Nominations for this award are open every November the year before. If you know of any outstanding global chefs deserving recognition, nominate him or her today!
Click here to download the nomination form.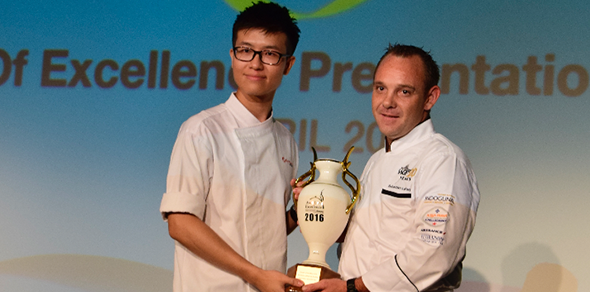 GLOBALCHEF SCHOLARSHIPS
The GlobalChef Scholarship is a one-time contribution towards a long-term vision. Each GlobalChef Scholarship is worth $500 given in the name of the GlobalChef Award recipient.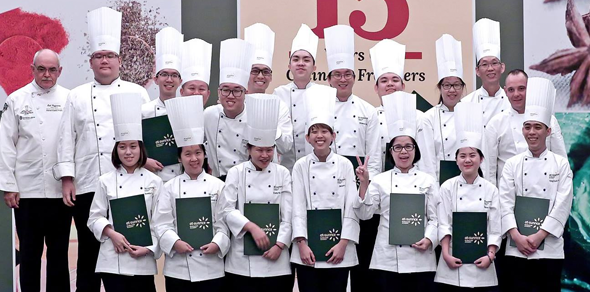 GRADUATE HIRES
As a GlobalChef Award recipient, you are first in the list for a preview of our brightest graduands every year at TalentMatch© . Build your kitchen dream team – pick from the absolute best.