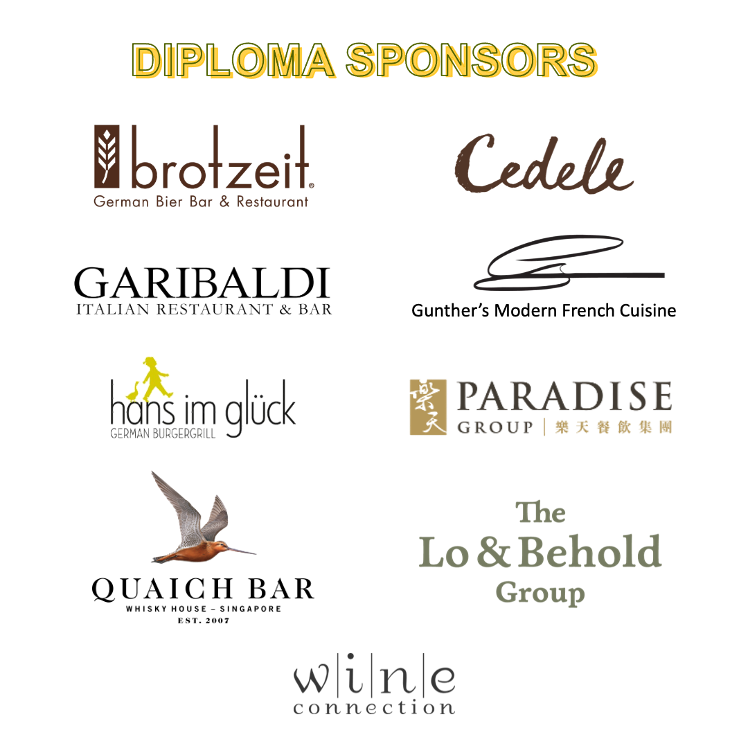 Get Your Sponsored Diploma Today!
Includes full study scholarship & employment
Applicable for students enrolling in the Accelerated Diploma (ADip) and Online Diploma (ODip) programmes. Secure a sponsored diploma that comes with full scholarship and employment from our 9 diploma sponsor companies.
Limited slots available.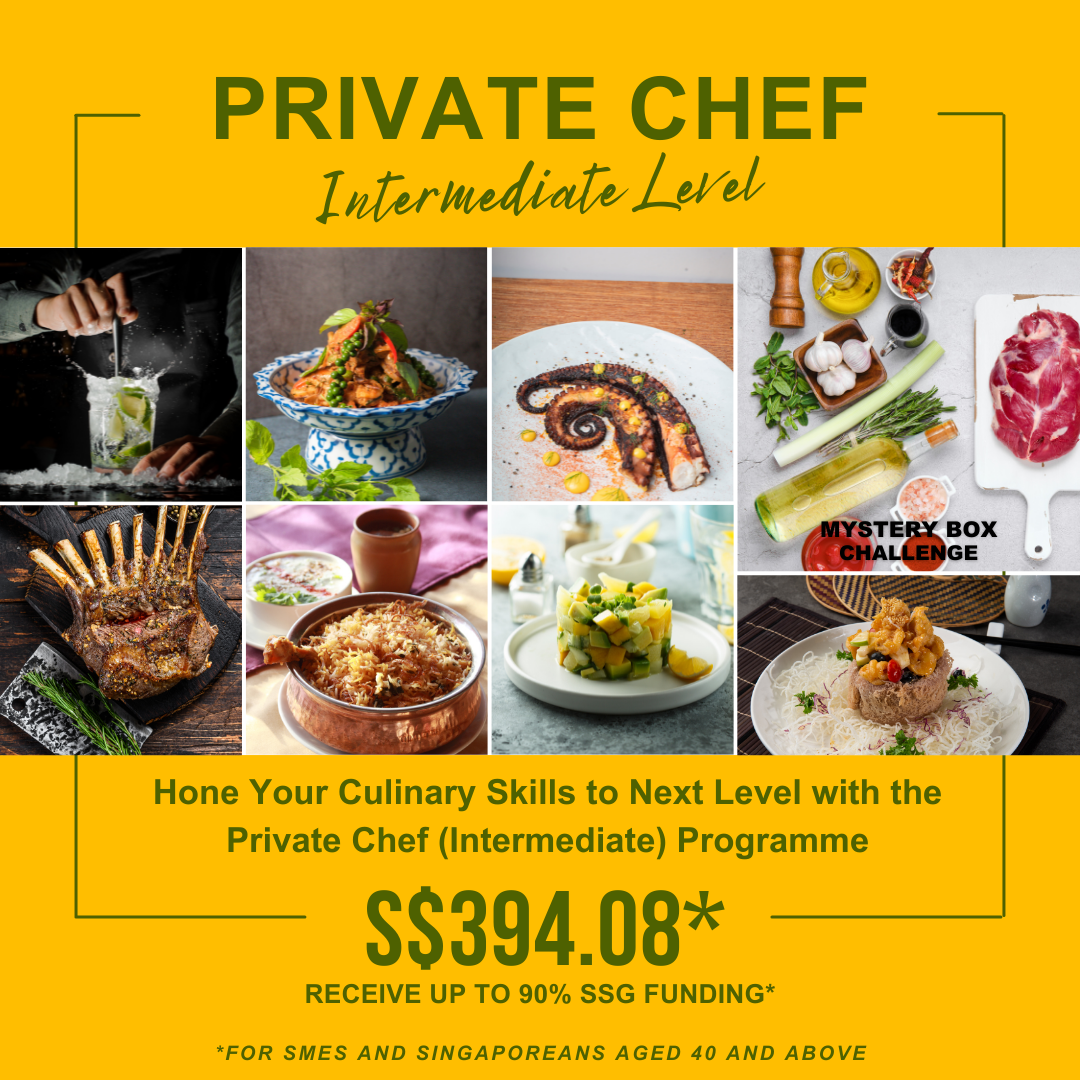 Private Chef (Intermediate) is Now Open for Registration!
Good news to PC Alumni!

The long-awaited Private Chef (Intermediate) programme is now open for registration.
Intake Dates:
8 alternate Sundays:
18 Dec 2022 - 9 Apr 2023 (FULL) | 29 Jan - 14 May 2023 | 12 Feb - 28 May 2023
Time: 8.30am - 1.30pm
8 alternate weekdays: 12 - 21 Dec 2022 (LIMITED SLOTS AVAILABLE) | 20 Feb - 1 Mar 2023
Time: 2pm - 7pm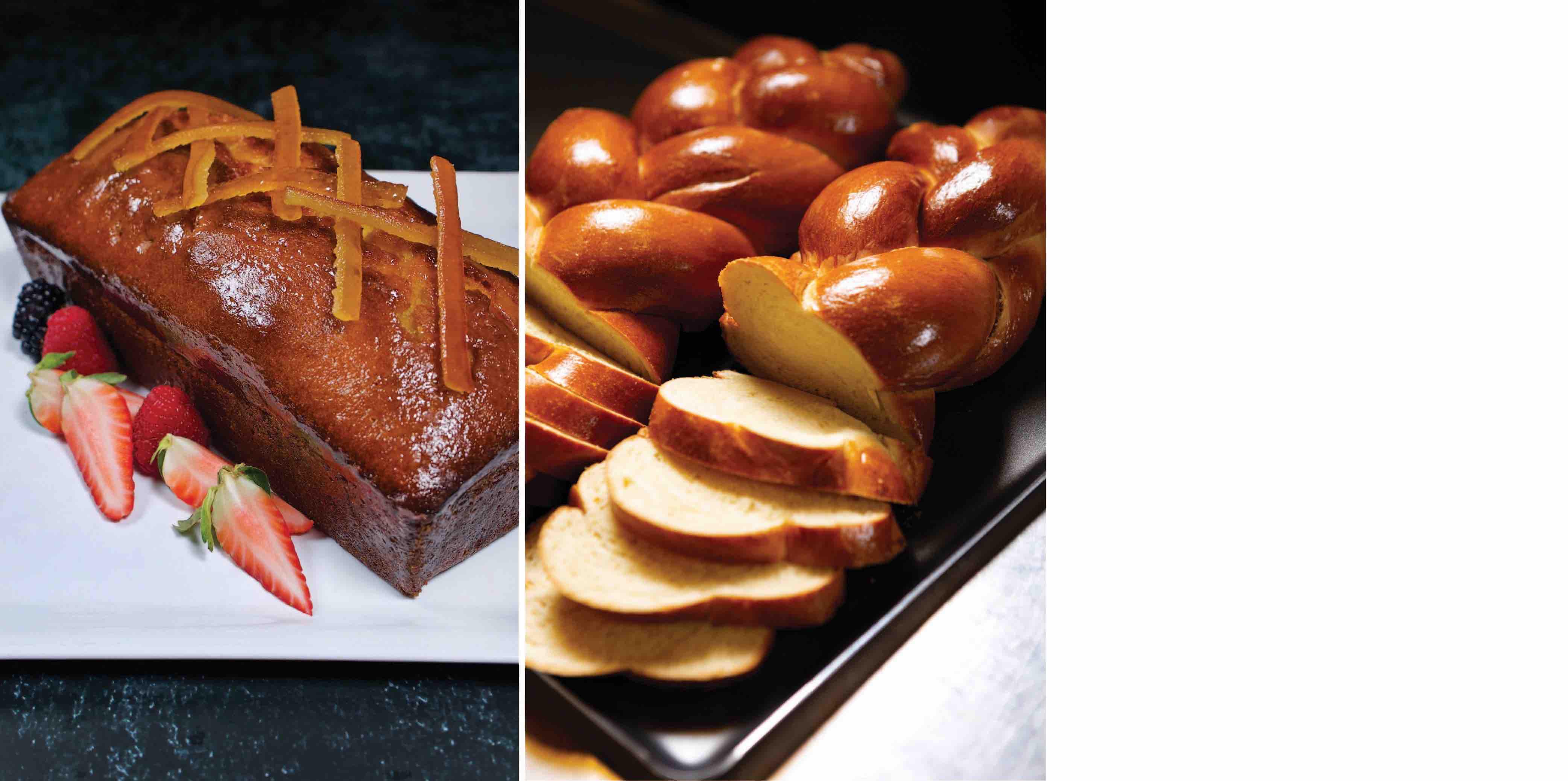 Become a Baker - NEW!
Long-waited Breads and Cakes classes are open for registration now! Sign up now, limited slots available.
SSG funding up to 70%. SkillsFuture Credit eligible programme.


Baking 101: Make Basic Cakes
Make Advanced Cakes
Baking 101: Make Basic Breads
Make Café Style Breads
WellSpent™ Gourmet2Go: Spent Tea Cookies
For bubble tea lovers!
Fragrant and soft butter cookies made using tea spent. Light on the palate and best indulged with a cup of hot tea, coffee or your favourite bubble tea!
LIMITED OFFER: Get 20% off when you use the promo code: WSG2G-RR
Order now at WellSpent Gourmet2Go!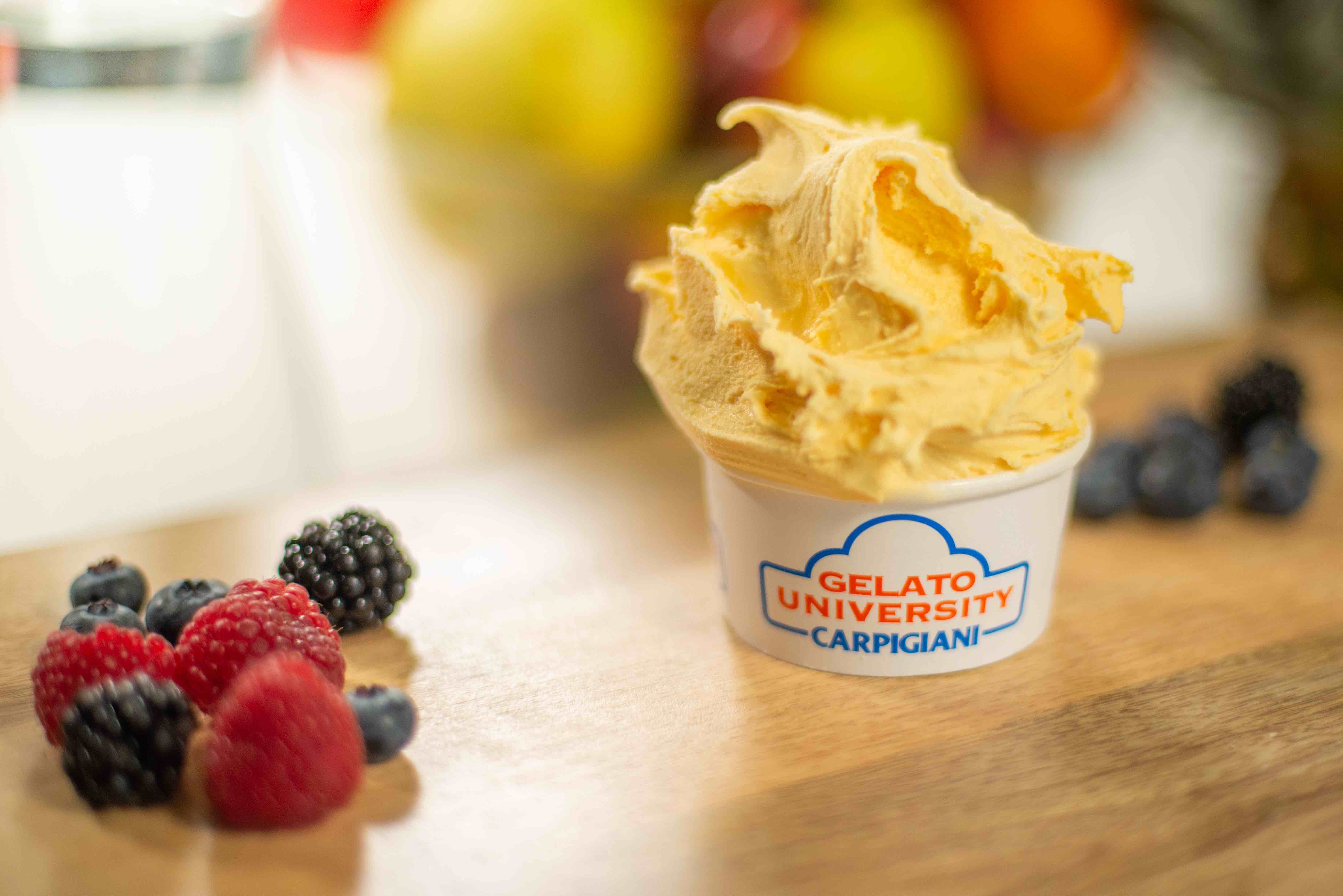 FREE Gelato E-Recipe Book from Carpigiani Gelato University
Here's some delightful news for you: Receive up to 90% funding* from SkillsFuture Singapore (SSG) when you skill up for

BASIC & PRE-INTERMEDIATE GELATO
COURSE
! Take advantage of SkillsFuture Credit to enjoy greater savings for self-sponsored individuals or claim Absentee Payroll for Company-Sponsored.
Sign up now to receive FREE gelato e-recipes from Carpigiani Gelato University. Limited to Nov & Dec 2022 intakes only!

Our upcoming intakes are:
5 - 9 Dec 2022

(FULL!!)

12 - 16 Dec 2022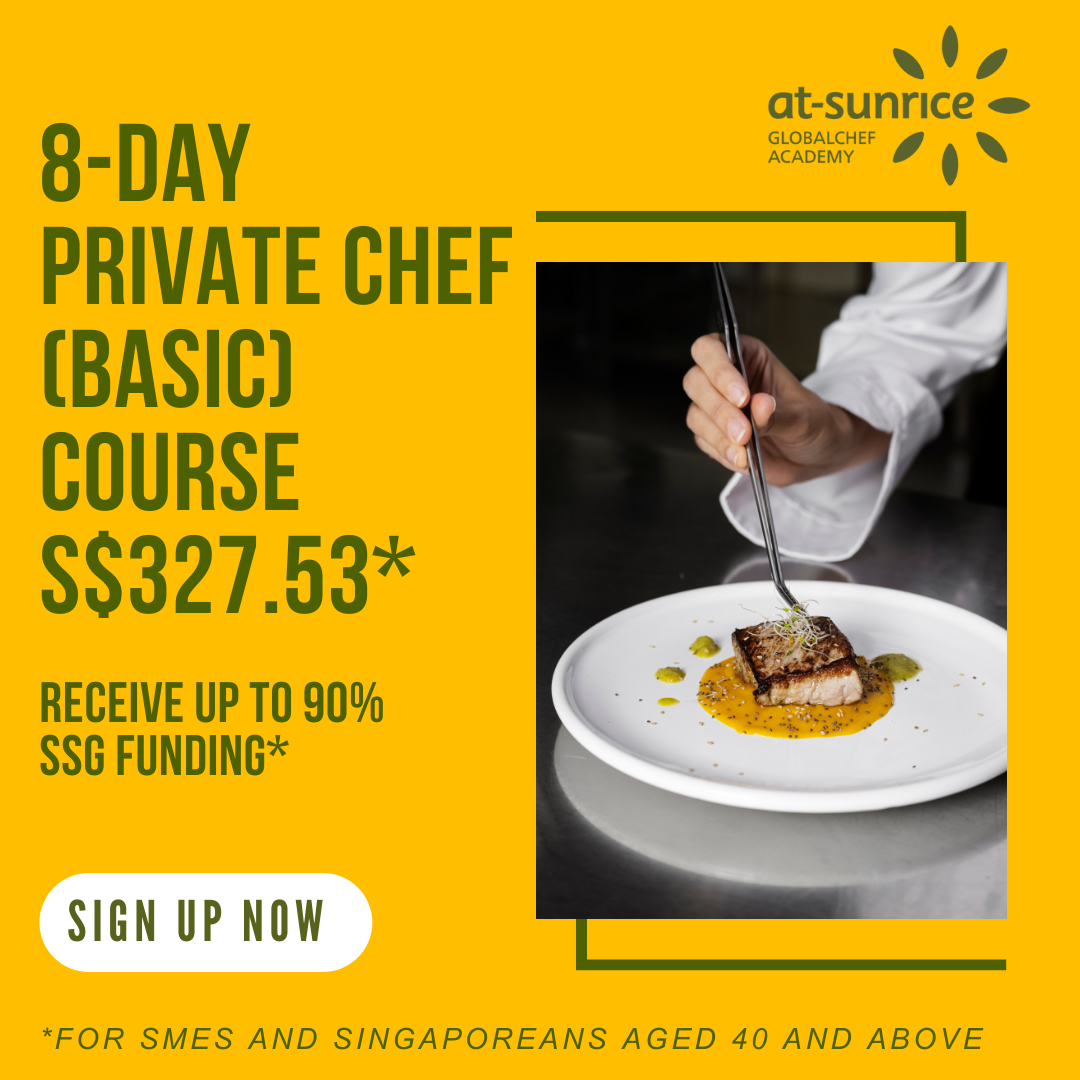 Private Chef with Up to 90% SSG Funding
Our Private Chef programme is open for registration with up to 90% SSG Funding* now! Make Sundays or weekdays a day of fun and learning through this amazing culinary experience.
Come join in with family and friends!

Upcoming Intake Dates:
8 Alternate Sundays: 4 Dec 2022 - 26 Mar 2023
8 Consecutive Weekdays: 5 - 14 Dec 2022 (FILLING FAST)
Time: 8.30am - 1.30pm
Note: This is a SkillsFuture Credit (SFC) eligible programme (for self-sponsored only).
* Terms & conditions apply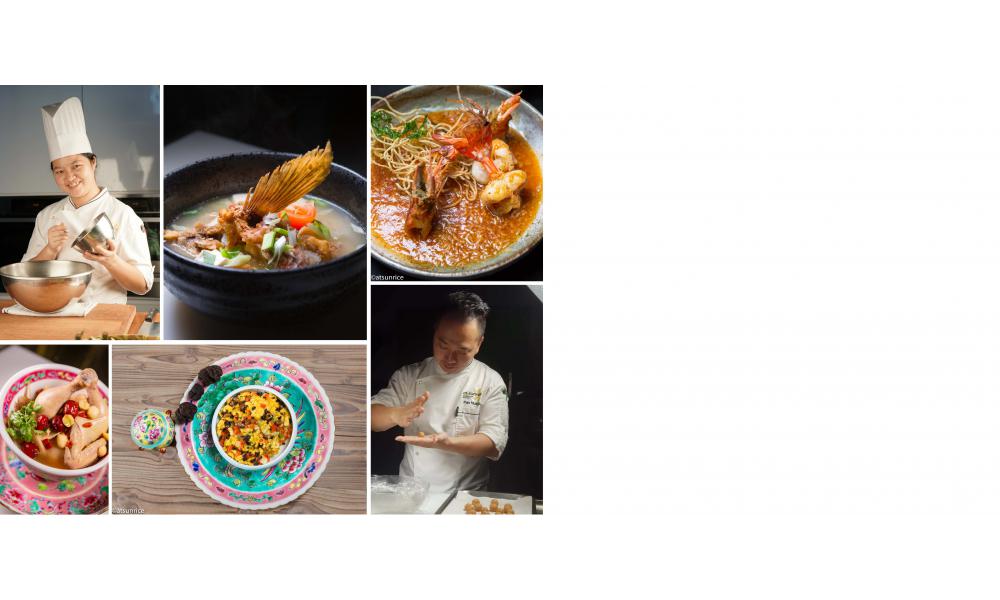 Food Safety Course Level 3 (English / Mandarin)
Food Safety Course Level 3 (English / Mandarin)
Enhance your knowledge on food safety and hygiene and learn how to upkeep the cleanliness of food premises according to Singapore Food Agency (SFA) standards and be a certified food hygiene auditor in the F&B industry.
让自己成为饮食业食品安全审核人才,今天就立即报名为期三天的WSQ-FSH 食品安全课程3级。
Intake Dates:
English: 16 - 18 Nov 2022 | 21 - 23 Nov 2022 | 30 Nov - 2 Dec
Mandarin: 14 - 16 Nov 2022 | 12 - 14 Dec 2022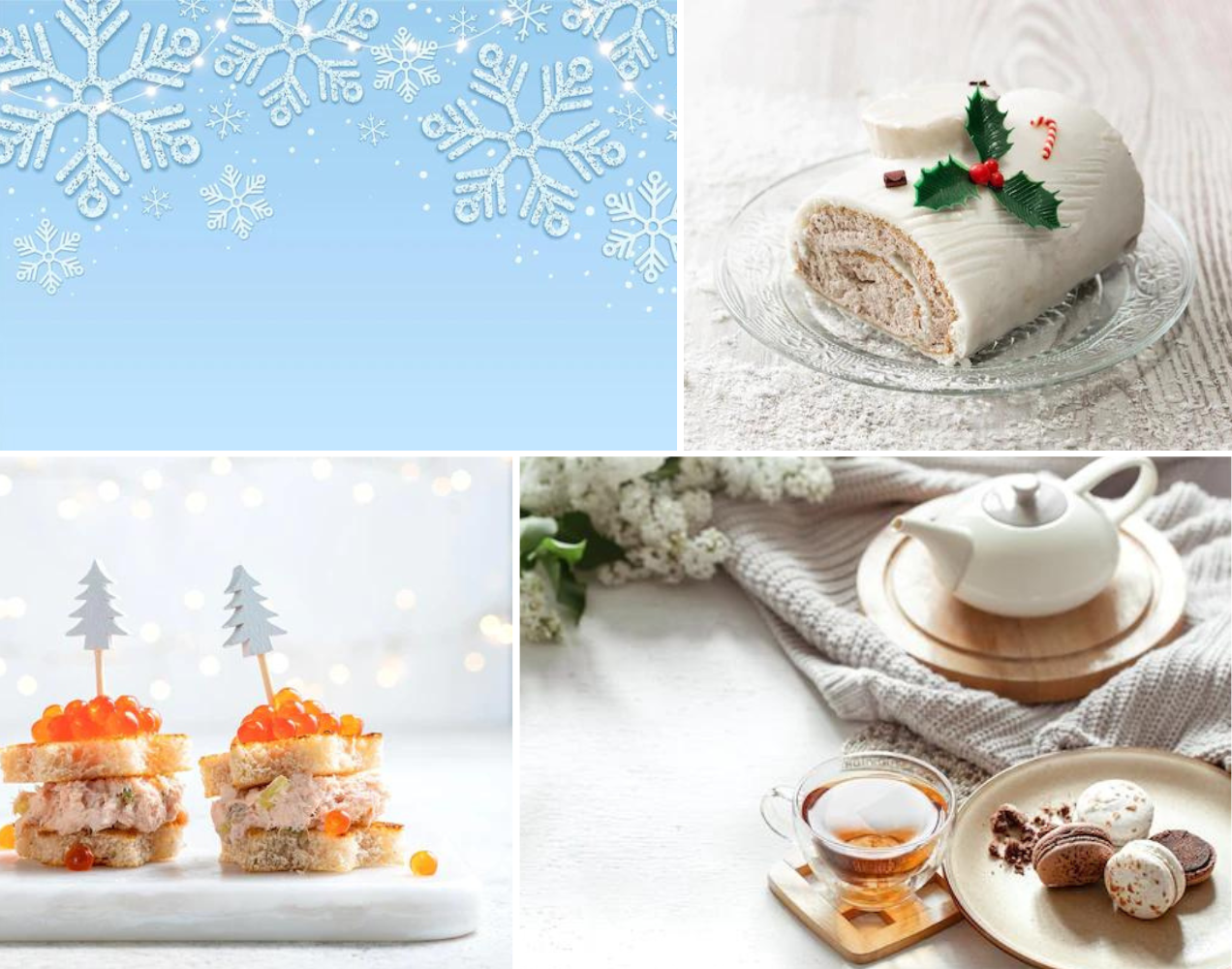 Sunday Luxe Series...
WellSpent™

: WHITE CHRISTMAS

4 December 2022, Sunday | 12.00pm - 4.30pm
This Sunday Luxe WellSpent™ White Christmas features savouries and sweets made from spent ingredients that don't just taste great, they are naturally loaded with fibre & micronutrients that enhance our gut health, and are extremely kind to our planet.

LUXE OF THE DAY
WellSpent™ Upcycling Afternoon Tea

WellSpent™ Baking Class: White Christmas Log Cake

Produce Market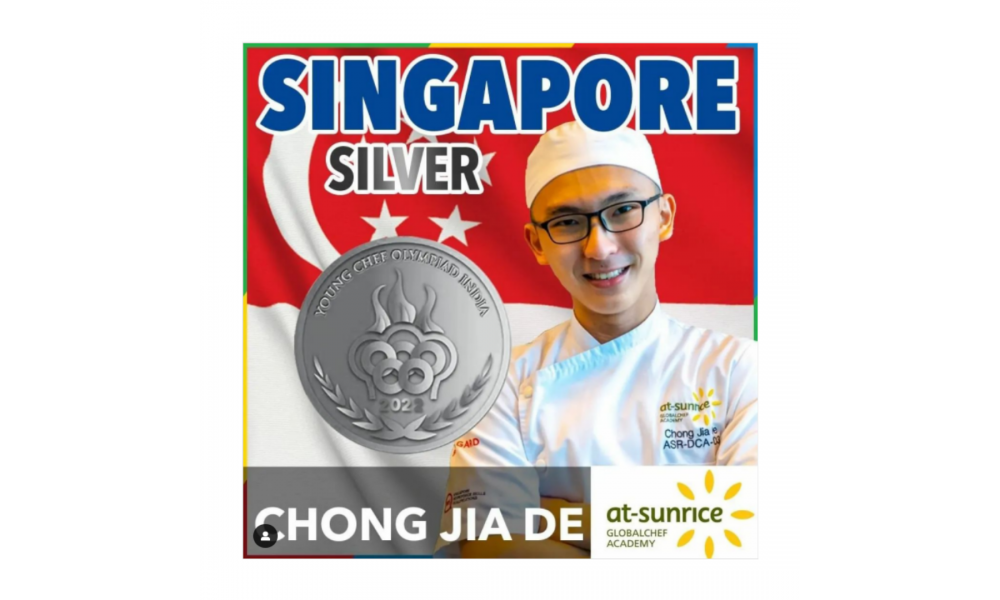 Congratulations!
Congratulations to Diploma in Culinary Arts Student CHONG JIADE for winning the prestigious Silver at the 8th International Young Chef Olympiad 2022, contesting against 50 countries!
Start your own Olympiad Medalist journey with us today. Join the At-Sunrice Diploma in Culinary Arts programme.

Intakes:
2022
2023

● 28 November 2022

● 27 February 2023




● 29 May 2023




● 28 August 2023




● 27 November 2023
TalentMatch© Online
Explore exciting job opportunities in the Food & Beverage Industry on At-Sunrice TalentMatch© Online and find your dream job from our list of partners including Michelin Restaurants, Fine-Dining Restaurants, Hotels, Artisan Bakeries and Cafes!
You can explore new jobs easily by industry (café, hotel, restaurants) or browse some of the more popular positions available via our Featured Jobs tab. Your new job is just one click away!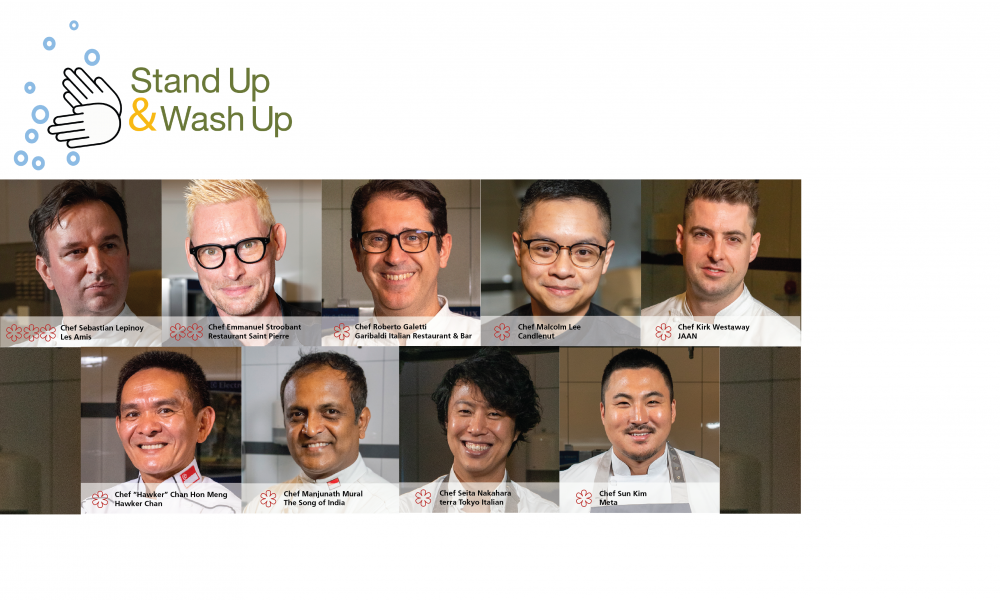 Let's StandUp & WashUp
Combat COVID-19 together with Singapore's Michelin Star Chefs
Join our 9 Michelin Star Chefs in this StandUp & WashUp rally cry to fight COVID-19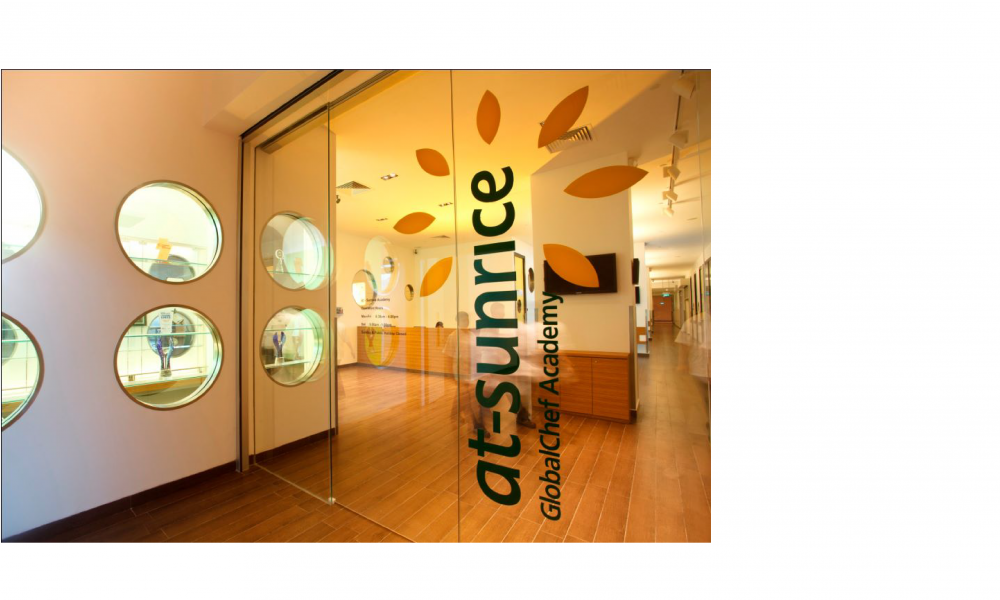 Latest COVID-19 Safety Management Measures
All students, instructors and staff are our top priority
In light of the recent easing of COVID-19 measures, the Academy has relaxed our safe management measures while continuing to look out for the wellbeing of our students and staff.
FEATURED COURSES
This program combines the strengths of culinary arts and management to prepare students for a career in front or back-of-the-house.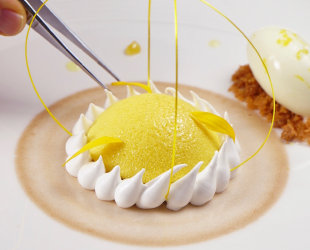 Ideal for: Aspiring chefs with a passion for breads and pastries, a motivation to excel and dreams of a global career in fine dining. Graduates may progress to degree courses by our Partner Universities (link to the degree pathway page).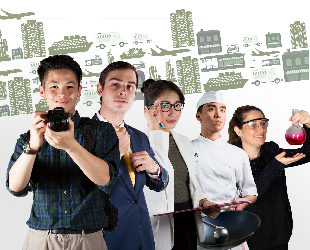 Ideal for: Aspiring entrepreneurs with a mindset to become successful in pursuing their entrepreneurial dream.